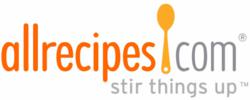 We know parents are concerned about their family's health, and Allrecipes is a resource they can turn to for a huge collection of healthy, kid pleasing recipes.
Seattle, WA (PRWEB) August 18, 2011
Allrecipes.com, a Reader's Digest Association (RDA) company and the world's #1 digital food brand, has teamed up with the #1 educational media brand for children, PBS KIDS, to motivate families to eat healthier this school year. Leaders in each of their respective areas, the two brands are merging their knowledge of food and families. As part of Allrecipes' Back to School suite of web pages, Professor Fizzy, the main character of PBS KIDS GO! series FIZZY'S LUNCH LAB, will be featured on the "Healthy Kids" page, promoting healthy recipes and linking to FIZZY'S LUNCH LAB games and videos. Other content in Allrecipes' Back-to-School suite includes "Easy Meals" and "Baked Treats" and top healthy eating tips from PBS Parents.
"As a leader in the online food space, we saw it as a natural fit to partner with a key player in educational children's media to help inspire families to eat healthier," says Lisa Sharples, president of Allrecipes.com. "We know parents are concerned about their family's health, and we want to be a resource they can turn to for a huge collection of healthy, kid pleasing recipes along with simple tips, timesaving tools, and healthy menus focused on healthy eating."
According to a survey conducted by Allrecipes.com, 57 percent of parent respondents are very concerned about their child's diet. And an astonishing 95 percent believe it's parents that have the most influence on kids' fight against childhood obesity, more than the food companies, government or media. However, if the parent has a child who struggles with weight issues, they are 15% more likely to blame schools for offering poor food choices and they are 13% more likely to blame the media for promoting bad food choices.
Research shows that eating healthy can improve concentration and problem-solving in school. A 2011 study reported in "The Journal of School Health" showed that among 600 sixth-graders, higher math scores were associated with a healthy diet that included more milk, breakfast, and fewer sweetened beverages.
"PBS KIDS is committed to using media to positively impact the lives of all children," said Lesli Rotenberg, senior vice president, Children's Media, PBS. "We're excited to partner with Allrecipes in this effort to help families make healthy lifestyle choices, leveraging our curriculum-based content for kids and our trusted resources for parents."
Healthy Eating Tips and Tricks
PBS Parents is offering daily tips to help families stay on the healthy track. Tips will be posted on the website and can be delivered to personal inboxes. Allrecipes' culinary director Cory Vicens will be coaching participants on "Together Thursdays," encouraging families to cook and eat together as a way to stay healthy and happy. PBS Parents provides 5 easy ways to kick off a healthy school year with the kids; Allrecipes provides insight into its community's thoughts and behaviors around healthy eating.
1. Get them involved
If you involve kids in planning meals, going grocery shopping, and preparing food, they will become invested in the process and more likely to eat.
72 percent of Allrecipes survey respondents cook with their children on a regular basis, and 72 percent say it's a time to teach kids about health and nutrition.
2. Go to the source
Teach kids where their food comes from. Rather than limiting yourself to the weekly supermarket run, take your family to a local farmers' market (or to the farm itself) and meet the people who grow the food.
According to Allrecipes' survey, 43 percent of respondents believes teaching kids about healthy foods is the most important factor in helping kids eat better.
3. Make healthy snacks available
If you stock the kitchen exclusively with healthy treats, children will eat them. As your children grow, stock good snacks in cabinets and shelves that they can reach without your help.
84 percent of respondents believe healthy snacks are very or extremely important in kids' lunches.
4. Give them freedom of choice
Like the rest of us, kids want to have it their way. But no parent wants to be a short order cook, making four different meals for four different family members. Instead try the fixings bar approach. Offer a suitable base meal, like rice and beans, whole wheat tortillas or lean ground taco meat. Then let kids (and adults) dress it up with chopped tomatoes, lettuce, cabbage, cheese, salsa, jicama, parsley, peppers and other toppings.
47 percent of Allrecipes' respondents base packed lunches on their child's feedback and requests.
5. Drink to that
Remember that children don't have to just eat five servings of fruits and vegetables a day, they can also drink it. Smoothies and mixed fruit drinks can be a fun way to introduce new fruits or sneak in veggies.
22 percent of respondents' schools have removed vending machines in the past year, and 92 percent of respondents stated that they don't pack soda for their child's lunch at all.
To see Allrecipes' extensive Back to School collection of healthy eating tips, recipes and tools, visit http://allrecipes.com/feature/backtoschool and to see the Healthy Kids page, visit http://allrecipes.com/feature/healthykids. To sign up for daily tips from PBS Parents, visit http://pbsparents.org/eatsmart.
For more information on the Back to School survey visit Allrecipes Fresh Bites Blog here: http://freshbitesblog.com/2011/08/back-to-school-lunch-trends.html. For survey methodology and full results, contact Allrecipes.com.
About Allrecipes
Allrecipes, the world's largest digital food brand, receives 535 million annual visits from home cooks who discover and share food experiences through recipes, reviews, photos, profiles, and blog posts. For 14 years, the Seattle-based site has served as a dynamic, indispensable resource for cooks of all skill levels seeking everyday and holiday meal solutions, plus practical cooking information. Allrecipes' global, multiplatform brand provides insights into the kitchens and cooking passions of home cooks everywhere with 17 websites, 9 mobile apps, and 13 eBooks serving cooks in 23 countries and 11 languages. Allrecipes is part of Lifestyle Communities @ RDA, a division of The Reader's Digest Association, Inc. For additional information regarding Allrecipes, please visit http://www.allrecipes.com.
About PBS KIDS
PBS KIDS, the number one educational media brand for children, offers all children the opportunity to explore new ideas and new worlds through television, online and community-based programs. For more information on specific PBS KIDS programs supporting literacy, science, math and more, visit PBS.org/pressroom, or follow PBS KIDS on Twitter and Facebook.
About Reader's Digest Association
RDA is a global media and direct marketing company that connects more than 130 million consumers around the world with products and services from trusted brands. With offices in 43 countries, the company reaches customers in 79 countries, publishes 91 magazines, including 50 editions of Reader's Digest, the world's largest-circulation magazine, operates 78 branded websites and sells 40 million books, music and video products across the world each year. Further information about the company can be found at http://www.rda.com.
###