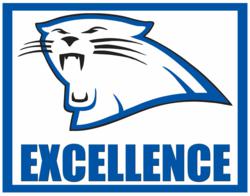 Columbus, OH (PRWEB) August 20, 2011
The Columbus Preparatory Academy will celebrate an academic milestone with a Victory Pep Rally on August 23rd at 1:00 p.m. at the school at 3330 Chippewa St. VIP's, parents and board members will attend to congratulate the students and teachers; and fun activities, such as student and teacher competitions, are planned during the pep rally.
According to Chad Carr, Chief Administrative Officer at Columbus Prep and Regional Vice President for Mosaica Education, Inc., adds, "This is the first time in the history of the state of Ohio that a school with a high risk population has achieved the designation of 'Excellent with Distinction.'"
Carr adds, "For 4 years we had the distinction of academic emergency, which is the lowest of the low in terms of test scores in the state of Ohio. Then our score went from 67% in 2007-2008 to 102% in 2010-2011. "If you compare CPA to traditional public schools in the richest areas (Dublin, Bexley and Hilliard) we beat all of them in terms of test scores. We also beat other charter schools in our area by more than 30 points, and more than 3 distinctions for the last 3 years."
The "Excellent with Distinction" designation is achieved by reaching or exceeding four standards set by the Ohio Department of Education on the District Report Card. These standards are: test scores, graduation and attendance rates, performance index,
adequate yearly progress and the newest state component of value added. All four of them must be reached in order to achieve excellence with distinction.
"Big Congrats, Chad! I knew you would lead CPA to this awesome honor," said Sally Perz, president of The Capital Link, an organization serving charter school operators and charter school boards who are expanding in Ohio.
"You have done a remarkable job inspiring and accelerating the CPA performance. I'm proud of your results and look forward to attending your celebration event on the 23rd," said Ron F. Adler, president, Ohio Coalition for Quality Education.
Columbus Preparatory Academy is managed by Mosaica Education.
###