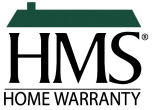 Fort Lauderdale, FL (PRWEB) August 19, 2011
Douglas Stein, President of HMS National, was recently honored by the South Florida Business Journal as one of the top business leaders younger than 40 years of age. He has dedicated the last six years to the HMS home warranty company, where he has served as director of marketing and product development, general manager and now as president.
Stein was profiled in the business journal's prestigious "40 Under 40 Honorees," which can be found online. According to the article, Stein got his start with a B.S. in Finance from the University of South Florida and an M.B.A. from the Kellogg School of Management at Northwestern University. Before working with HMS Home Warranty he had a broad range of experiences ranging from venture backed start-up activity, and Fortune 500 consulting to volunteer work in China.
When asked about his greatest business achievements, the HMS National President told the South Florida Business Journal that in 2009 he was part of a U.S. marketing envoy to the Middle East to help European and Eastern businesses better understand marketing strategies and practices. In addition, in 2010 he was promoted to president of HMS in recognition of his innovative and customer-centric work. Stein goes on to discuss his company, "we're… truly passionate about remaining the market leader through client relationships and customer loyalty". This is the kind of passion and dedication that continues to make Stein so successful.
For more information about Douglas Stein and HMS National, visit http://www.hmsnational.com.
About HMS National:
For more than 30 years, HMS National has been working for millions of homeowners and tens of thousands of real estate professionals to make the process of buying, owning and selling real estate safer, more enjoyable, and more efficient. A pioneer and innovator in the home warranty industry, HMS National is a member of The Cross Country Group which specializes in service businesses, customer relationships and superior service and support.
# # #