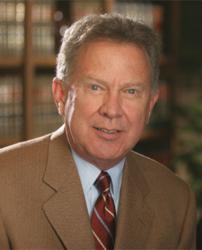 Phoenix, Arizona (PRWEB) August 22, 2011
In a letter dated August 22, 2011, Phoenix attorney Van O'Steen asked the Federal Food and Drug Administration (FDA) to make regulatory changes affecting the use of transvaginal surgical mesh implants for treatment of pelvic organ prolapse (POP) and Stress Urinary Incontinence (SUI). O'Steen's law firm represents women throughout the United States who have experienced serious complications following surgery to implant vaginal mesh devices.
O'Steen said that his letter is being written in advance of an FDA Advisory Committee meeting to be held on September 8 and 9, 2011 in Gaithersburg, Maryland, in which expert opinion will be sought regarding the risks and benefits of these devices following numerous reports of adverse events. It is anticipated that the FDA will eventually make recommendations regarding the safety and effectiveness of transvaginal mesh as a treatment for pelvic organ prolapse and stress urinary incontinence.
In his letter to the FDA, O'Steen noted that a 2010 study published in the journal Obstetrics & Gynecology reported "a high rate of vaginal mesh erosion was found to have occurred in women who underwent the surgical procedure." Furthermore, he noted, researchers expressed reservations about the use of mesh for prolapse repairs in light of the fact that it has not been shown to be more effective than other treatment methods.
O'Steen urged the FDA committee to consider regulatory changes to include requiring manufacturers to submit comprehensive approval applications prior to marketing mesh used for prolapse repair and stress urinary incontinence. In addition, he requested further clinical studies as well as monitoring of device performance following implantation.
Women who believe they may have been harmed by a transvaginal mesh implant are encouraged by O'Steen to read the FDA Advisory Committee agenda for the upcoming September 8-9 meeting. In the section captioned "Procedure," readers will find details on how to present written or oral statements. O'Steen encourages mesh patients to comply with the submission deadline of August 30, 2011.
About O'Steen & Harrison, PLC
O'Steen & Harrison, PLC has protected the rights of injured accident victims and their family members since 1974. The firm concentrates on personal injury, medical malpractice and dangerous products with a special emphasis on harmful drugs and defective medical devices. O'Steen & Harrison is av-rated (the highest rating) by the prestigious Martindale-Hubbell Law Directory. The firm's attorneys have recovered more than $3 billion dollars for clients. O'Steen & Harrison offers free, confidential consultations to women nationwide who have undergone a transvaginal mesh implant. Call toll free 1-800-883-8888 or see our website at http://www.tvmlawyers.com.
RESOURCES: "Vaginal Mesh for Prolapse: A Randomized Trial," Obstetrics & Gynecology, August 2010, Volume 116, Issue 2; "September 8-9, 2011: Obstetrics and Gynecology Devices Panel of the Medical Devices Advisory Committee Meeting Announcement," U.S. Food and Drug Administration, June 30, 2011.
###