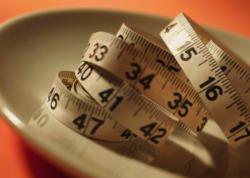 Everything is reducible to the motive of self-interest.
Francois de La Rochefoucauld
Miami, FL (PRWEB) August 20, 2011
Nutri-Med Logic Corp: EPA, DHA or DPA of Omega-3? Which one is more important for the heart health?
A recently published study, led by Harvard Medical School, evaluated the different Omega-3 fatty acids, mainly Eicosapentaenoic Acid (EPA), Docosahexaenoic acid (DHA) and Docosapentaenoic acid (DPA), as well as total circulating Omega-3 fatty acids, and suggests that EPA provided the most benefits in reducing the incidences of heart failure.
It is known fact that the EPA benefits in the cardiovascular health is due to its anti-coagulation ability (blood thinning).
Omega-3 fatty acids start with Alpha Linolenic (ALA) and end in DHA, meaning that ALA is the least polyunsaturated and DHA the most polyunsaturated of Omega-3 fatty acid.
The difference between various beneficial properties of the EPA, DPA and DHA are due to their degree of unsaturation.
However, EPA (20:5) and DPA (22:5) both posses the same degree of unsaturation (5) and EPA is suggested to convert to DPA in the blood vessels, in biological processes.
Therefore, application of EPA and/or DPA would have to produce the same results, as these two Omega-3 fatty acids are practically the same, both having 5 unsaturated bonds.
On the other hand, DHA of Omega-3 contains 6 polyunsaturated bonds (22:6) and due to such a high degree of unsaturation is mainly taken up by the brain, nervous system and eyes.
However, according to the United States Department of Agriculture (USDA) Research, DHA of Omega-3 was found to be more efficient component of Omega-3 in reducing the triglycerides and improving the HDL-Cholesterol (good Cholesterol).
According to the USDA study, "the two polyunsaturated fats of EPA and DHA have been of intense interest in nutrition research since the 1970s....Fish and fish oils contain both DHA and EPA...The presence of both EPA and DHA makes it difficult to determine which of the two is the major contributor to the health benefits claimed for fish or fish oil."
To help differentiate the effects of DHA and EPA, the researchers at the USDA used a natural oil extracted from golden algae that contains 40 percent DHA--but no EPA. Triglycerides in blood decreased by about 26%, (in line with many other studies dating back to 1997), whereas DHA alone has resulted in a 26% reduction and EPA alone in 21%.
In addition, in the USDA study, the HDL cholesterol--the good kind--rose an average of 9% and the apoprotein-E (transports good cholesterol) rose 69%.
In conclusion, Nutri-Med Logic Corp obviously agrees with the finding of the Harvard study but states that EPA and DPA are very closely related, by nature and biological conversion, and that, also, the study only included the anti-coagulation properties of Omega-3, not the overall properties such as reduction in blood triglycerides, reduction of LDL-Cholesterol (bad cholesterol) and/or increase in HDL-Cholesterol (good cholesterol). Reduction of triglycerides, bad cholesterol and/or increasing good cholesterol is also very important in heart health.
Nutri-Med Logic Corp is a producer of dietary supplements, including a Concentrated and Balanced Omega-3: having the same concentration of EPA and DHA, 50% - 50%.
DHA of Omega-3 not only offers beneficial properties mainly for the brain, nervous system and the eyes but like EPA of Omega-3 offers beneficial properties in cardiovascular system.
Nutri-Med Logic's products are Formulated Based on Nutritional Logic, made from the highest quality raw materials that are manufactured in pharmaceutical facilities, encapsulated in pharmaceutical facilities and, also, packaged in pharmaceutical facilities.
It must be noted that the studies and sources, in this release, have not been evaluated by The FDA and, thus, one should not relate the cause of any cardiovascular disease to lack of Omega-3 in diet; nor equate supplementation Omega-3 to prevention, treatment or cure.
# # #