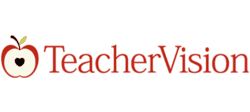 Saving teachers valuable time is TeacherVision's mission.
Boston, MA (PRWEB) August 23, 2011
Teachers around the world can help their students learn that practice makes perfect with TeacherVision's new collection of high-quality worksheets for math, science, social studies and Spanish. Now available on the popular teacher site, "DK Practice Makes Perfect" printable worksheets are the ideal way for students to reinforce the key concepts and offer teachers a great resource for homework assignments or in-class skill-building.
"Saving teachers valuable time is TeacherVision's mission," said Jess M. Brallier, publisher, TeacherVision. "We continue to grow the resources the site offers with our eye on this goal, adding time-saving instructional resources, such as this new collection of worksheets from the award-winning reference publisher, DK."
Individual topics in the printable science and social studies worksheet collections are divided into different levels – Fast Facts, Activities and Quick Quizzes – to make subject mastery easier. Fast Fact worksheets highlight key images and details that are easy to learn, digest and remember, to prepare for learning more challenging concepts. The Activities worksheets are designed to help students build information recall and practice cross-referencing skills. Quick Quizzes feature multiple-choice questions that test students' newly discovered knowledge of the subject. For example, if students are learning about insects in science, they can first complete a Fast Facts worksheet on "Insect Habitats," then an Activity worksheet on "Extreme Environments," and later in the unit take a Quick Quiz on "Habitats, Burrows and Nests."
The printable Spanish worksheets will help foreign-language learners make conversation in Spanish in no time. They include Flash Cards, Themed Vocabulary and Activities to support Spanish-language practice and mastery.
The collection's printable math worksheets are divided by grade, from K-5, and topics range from addition and sequencing to cardinal numbers and measurement, providing teachers with a valuable resource for assigning individual practice to a struggling student or homework to the entire class. For example, the printable fourth grade math worksheet collection includes practice with all the major topics while emphasizing multiplication and division of larger numbers.
In addition to the "DK Practice Makes Perfect" collection, TeacherVision members have access to more than 22,000 pre-K–12 teaching resources, including printable and projectable worksheets, graphic organizers and lesson plans. The site also features "DK Instant Expert," a series of ready-to-use mini lessons based on materials from the award-winning DK reference series. Plus, teachers can turn to TeacherVision for more than 1,000 downloadable DK clip-art images to support classroom and homework activities.
Teachers can sign up for a 7-day free trial to TeacherVision. For a limited time, they can also get $10 off a TeacherVision subscription with the site's Doorbuster Sale, just in time for back to school!
About TeacherVision
TeacherVision is the Internet's most popular teacher site for trusted online tools, lesson plans, printables, classroom management resources and skill-building exercises to help teachers save time and make learning fun. TeacherVision.com is dedicated to supporting children's learning in school and in life.
TeacherVision is part of Pearson, the world's largest integrated education company, and owner of Prentice Hall, Scott Foresman, Addison Wesley Longman and other distinguished imprints. Pearson's other primary operations include the Financial Times Group and the Penguin Group.
###