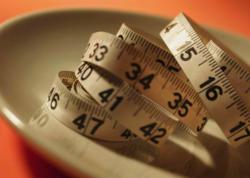 Everything is reducible to the motive of self-interest.
Francois de La Rochefoucauld
Miami, Florida (PRWEB) August 21, 2011
Nutri-Med Logic Corp: Calculate your Vitamin D intake, you might be getting too much and that is not good for you.
The recent study in British Journal of Nutrition follows the over-whelming number of studies that caution various populations as to the deficiency of vitamin D and/or associate the deficiency of vitamin D to mainly Osteoporosis.
It is a fact that vitamin is necessary for the proper absorption of calcium and that lack of calcium is one of the causes of Osteoporosis. However, other nutrients such as Manganese, Magnesium, Baron and vitamin K have the same importance, as vitamin D, for bone formation.
One of the reasons that vitamin D is gaining such fame and popularity is because the richest source of vitamin D is in fishes, such as salmon, which people do not eat in adequate amounts; whereas the other nutrients are readily found in variety or fruits and vegetable.
Lack of fish in the diet also explains the lack of anti-inflammatory diet, such as Omega-3, which is also mostly found in cold-water fishes.
However, the concern with the presence of methyl-mercury found in the polluted waters has forced many, with good reasons, to supplement Molecularly Distilled Omega-3 supplements.
The lack of anti-inflammatory diet in Osteoporosis, at least menopausal, was stated in our August 6, 2011 Release, whereas the hyper-activity of the cells that remove the bone tissues is as important, if not more, as lack of the calcium in the diet.
The intense interest in Vitamin D started with the elderly hip fractures and the discovery of the deficiency of vitamin D in that population. It was not a secret that vitamin D helped with the absorption of calcium and that lack of calcium causes thinning of the bones. But deficiency of vitamin D came to surface because of the hip fractures.
However, the landmark study PUBLISHED BY SPECIAL HEALTH REPORT OF HARVARD MEDICAL SCHOOL says: "After weighing evidence from scores of studies, a panel of U.S. and Canadian scientists recalculated the amounts of vitamins and minerals needed not just to prevent deficiencies but also to promote good health." The report cautioned for vitamin D deficiency but also cautioned against over-supplementation of any micro-nutrients. That includes vitamin D.
Vitamin D is fat soluble vitamin and unlike the water soluble vitamin, which their excess is excreted, excess vitamin D gets stored in the body. Excess vitamin D is toxic and, in our opinion, with most food manufacturers fortifying their foods with vitamin D, those who are supplementing vitamin D from dietary supplements should pay special attention to the vitamin D, in the labels, of heavily fortified foods, since excess vitamin D has been noted in those with hypercalcemia, hypercalciuria, polyuria, renal stones, and ectopic calcium deposition.
In conclusion, Nutri-Med Logic Corp. obviously agrees with the finding of the British Journal Of Nutrition, which follows many many recent other studies, regarding the importance of vitamin D in the diet but also cautions against too much intake of vitamin D and states that the RDI for Vitamin D has been established based on age, to-wit:
31-50: 5 mcg (200 IU), 51–70: 10 mcg (400 IU), 71+: 15 mcg (600 IU)
Nutri-Med Logic Corp is a producer of dietary supplements, including a Concentrated and Balanced Omega-3: having the same concentration of EPA and DHA, 50% – 50%.
DHA of Omega-3 offers beneficial properties mainly for the brain, nervous system and EPA of Omega-3 offers beneficial properties in cardiovascular system.
Nutri-Med Logic's products are Formulated Based on Nutritional Logic, made from the highest quality raw materials that are manufactured in pharmaceutical facilities, encapsulated in pharmaceutical facilities and, also, packaged in pharmaceutical facilities.
It must be noted that the studies, sources or statements in this release have not been evaluated by The FDA and, thus, one should not relate the cause of diseases to lack or too much of dietary supplements; nor equate their supplementation to prevention, treatment or cure.
# # #