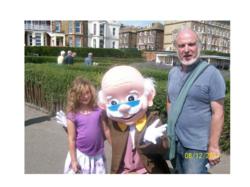 Parents as part of the learning journey, will significantly improve numeracy achievement
UK (PRWEB) August 23, 2011
Statistics gathered over many years show that working within a child's framework of reference, that includes parents as part of the learning journey, will significantly improve numeracy achievement. Creating a common frame of reference for both parents and teachers is also crucial, as it allows both parties to monitor student engagement and performance levels.
It was to explore these findings practically that Maths-Whizz created STEM inspired Maths Family Fun Days to run throughout the month of August. These findings are preliminary and based around 500 completed worksheets received. The worksheets were designed to engage the entire family and a Primary Maths Specialist was at hand to explain and work through where necessary.
( NB: Roughly 50% of worksheets were completed).

When families worked together to complete the worksheets 80% were completed.
The percentage of children vs adults asking for help was fairly evenly balanced at 55% to 45% repectively
If a parent was comfortable asking for help the likely hood of a completed worksheet being handed in with all the right answers shot up to 97%
Maths-Whizz is an online learning system, that progresses each child at their own pace within an environment that makes them feel as though they are playing. Despite the appearance of 'play', the Maths-Whizz environment actually meticulously guides each student through an online programme that is tailored to their specific needs and style of learning. The thousands of schools that use Maths-Whizz across the UK and indeed the world, also appreciate the Maths support it offers to non-maths specialists.
If 24% of adults are indeed functionally innumerate as the report suggests, then creating a framework to enable parents to become positive participants in their children's learning journey is a national imperative. Enabling teachers to use 21st century learning tools, that reinforce and support when specialist subject knowledge is required, is the other.
###