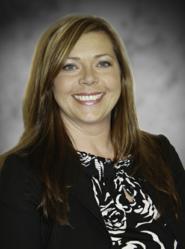 Tracy's passion and understanding of the industry is second to none and her innovative RPO solutions are setting the standards in our field.
Ft. Lauderdale, FL (PRWEB) August 24, 2011
GLC Group is proud to announce the appointment of Tracy Qamou as GLC Group's Vice President of RPO Solutions. Tracy brings over a decade of RPO experience and leadership to her position at GLC Associates. As a pioneer in this emerging segment of the recruitment industry, Tracy has played a key role in the development and operations of several recruiting services programs that have now become standard practice in the industry.
As Vice President of RPO Solutions, Tracy's primary responsibilities include business development, recruiting delivery, staff development, training, and strategic planning. Her main focus is to drive business growth and client results. Lorin Cone, GLC Group's President and CEO stated, "We welcome Tracy and are privileged to have her on our winning team." He went on to say, "Her passion and understanding of the industry is second to none and her innovative RPO solutions are setting the standards in our field."
Prior to joining the GLC team, Tracy was Senior Director at the nationally recognized boutique RPO firm, CRI where she was an integral part of building CRI into what appeared to be overnight success. She focused on RPO Client Services and Delivery that received repeated recognition on HRO's RPO Baker's Dozen list. Manpower acquired CRI and promoted Tracy to the role of Senior Director of Recruitment Operations at Manpower's Business Solutions Division. In this role, Tracy was directly responsible for key client partnerships and the strategic development and management of full-enterprise Recruitment Process Outsourcing (RPO) solutions. She was also instrumental in the design and execution of national and global RPO strategies by recommending and building client-exclusive recruiting teams tailored to provide innovative recruiting solutions that include sourcing, technology, hiring manager training, screening, assessments, metrics development and offer/onboarding for clients.
Tracy's success has been proven over and over again with a significant number of professional candidates placed annually across various industries. Additionally, she has played a critical role with leading Fortune 100 and 500 clients to assess and scale entire recruiting departments and implement ground-breaking metrics to measure the success of each RPO project and ensure ongoing delivery. Tracy's wealth of experience, creative energy, and business savvy are an integral part of GLC's emerging direction.
Tracy and her two girls reside on Hilton Head Island, SC.
About GLC Group
GLC Group is a full-service talent resource offering innovative, flexible and aggressive solutions for leading Fortune 100 and 500 corporation's recruitment needs. Unlike most other companies in the industry, GLC provides a "mix and match" flexibility approach – whether it's temporary, permanent, RPO or BPO – through a single point of contact, providing the resources of the entire team within the GLC Group. When it comes to finding and providing the right talent, GLC set the standards and deliver the results. They don't just hire to fill a job description, they learn a company's corporate culture then seek talent that ultimately will grow with that company. For over a decade, they've earned the reputation as one of the nation's premier providers of recruitment services. They are a company of top performers offering unmatched expertise and a proven track record in providing both contingent workforce talent through their subsidiary GLC On-The-Go and Permanent Placement, Recruitment Process Outsourcing (RPO) and Business Process Outsourcing (BPO) services through GLC Associates. The team at GLC Group follows a simple approach to understanding their client's needs…they listen. They work hard as their partner, offering innovative recruiting techniques, providing updates on the latest employment trends and delivering the personal guidance needed to effectively manage all staffing needs while helping their clients achieve financial and operational goals.
GLC'S customized contingent and RPO solutions include:

Strategic Human Resource Planning
Enhanced Employee Branding
Increased Hire Quality
Innovative Screening Process
Unmatched Recruiting and Hiring Methods
Employee Onboarding
Multi-pronged Sourcing Strategies
GLC is revolutionizing the way companies view talent outsourcing. They pride themselves on the solid relationships they have built with both their clients and candidates, providing unmatched service to each. To learn more, please visit glcgroup.com.
###