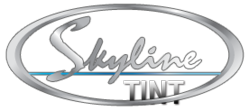 Springfield, Va (PRWEB) August 24, 2011
A tint job done correctly on an automobile, boat, or commercial/residential building will not only look sleek and eye catching, but it may also keep you safe. Many of today's premier window films will block out 99% of harmful UV rays, decreasing your chances of skin cancer. These high quality films will also significantly reduce solar heat build-up keeping your vehicles belongings safe and cool, and preventing color fading of leather, fabric upholstery, dashboard, and more. When applied correctly they will never bubble, turn purple, or fade regardless of how many years old the film may be.
A tint film applied to a glass window may keep you scar free in the event of an automobile accident as well. "A tinted window will not shatter the same way regular glass would shatter" states Jangtrakool. Skyline Tint recently tinted the windows of a nearby gym only to return weeks later due to a vandalism. A 4' x 8' window was kicked in during normal business hours directly above the desk of the gyms sales manager. "If it were not for the film he would have had over 40lbs of broken glass falling down on him" Jangtrakool stated.
For those with sun glare sensitivity, the window films are a terrific and easy fix. Many drivers find the glare impossible to deal with and turn towards window films to ease their daily commute. A strip of tint can also be applied to the top of the windshield to block out the sun's rays and reduce glare on the drivers eyes. Many drivers with children are turning towards automotive window films to aid in blocking the sun's rays from newborns, infants and small children. Many vehicles in today's market are already equipped with tinted glass, such as mini-vans and sport utility vehicles. These vehicles are not subject to state law because the tint is stock and commonly referred to as "tinted glass." Many owners of these vehicles will have the front windows tinted to match the tint color of the rest of the vehicle resulting in a classy appearance.
Commercial and residential tinting has also become quite popular, especially with the new classy and attractive mirror films which are becoming common on homes and commercial buildings. These mirror like films can also be applied to automobiles.
Consumers will often attempt their own "tint job" with a low quality film from an automotive shop. Skyline Tint highly recommends that this not be attempted, although 25% of the business stems from the removal of these type of films. Consumers also need to check their state laws in regards to the "tint percentage" allowed. For example on a 4 door vehicle in Virginia, the front windows must not exceed 50%, and the rear windows must not exceed 35%. The darker the film, the lower the percent of light transmittance. Skyline Tint also recommends that consumers make sure their local tint shop is properly licensed and insured as well. After leaving the shop, consumers need to make sure they have tape placed over the window buttons as a reminder not to roll down your windows until 72 hours after the job is complete.
If you are looking to remove tint from a vehicle, reach out to a professional. Removing films by yourself can be very dangerous and result in hundreds if not thousands of dollars being spent to replace windows, remove glue from inside doors and more. For example, the rear window defroster lines will be damaged permanently if the film is not removed using the proper method.
###