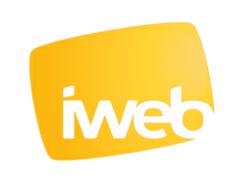 Smart Servers are designed to be customizable on-demand. They combine the strength and performance of dedicated servers with flexibility of Cloud, offering you the advantages of both
Montreal, Quebec (PRWEB) August 23, 2011
iWeb.com, a global provider of Internet hosting services and IT infrastructure, is proud to present the new feature for Smart Servers: Smart Groups. Smart Group is a private virtual LAN service for all the Smart Servers in your account and is completely dedicated to your account.
Servers within a group can communicate while remaining invisible to other clients' servers connected to the same local network, like a private rack. The Smart Servers share information via a local link, which increases the security of your servers. Furthermore, local bandwidth is unlimited with the SuperSmart package.
Smart Group joins the Smart Firewall and Backup Service features launched earlier this year.
"The availability of these three features make Smart Servers a safe and solid solution for businesses of any size " said Martin Leclair, President, Product and Technology, at iWeb. "Smart Servers are designed to be customizable on-demand. They combine the strength and performance of dedicated servers with flexibility of Cloud, offering you the advantages of both," he added.
The installation of Smart Firewall, Smart Group or our Backup Service is immediate and requires no downtime on your server. Complete control of these features is provided to you through the Control Center, the management console for Smart Servers, available exclusively at iWeb.
Smart Groups and Smart Firewall are included in the SuperSmart package offered at 20$ per month.
The Smart Backup Service, based on R1Soft products, is available starting at 15$ per month.
About iWeb
iWeb is a worldwide provider of Internet hosting services and IT infrastructure. Operating four data centers, iWeb has a capacity of 34,000 dedicated servers, over 1,100 colocation racks and Internet capacity of 77 Gbit/s, divided between nine providers.
One of the 100 fastest growing companies in Canada according to PROFIT magazine, iWeb takes more than 60% of its revenues from abroad. With revenues of US$29 million in 2010, iWeb provides services to more than 25,000 customers in 150 countries. One of Canada's 100 fastest growing companies according to PROFIT Magazine, iWeb now generates more than 60% of its revenues, which reached US$29 millions in 2010, from abroad.
# # #