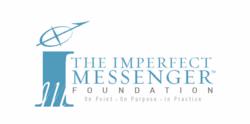 OnPoint * OnPurpose * InPractice
Santa Rosa, Ca. (PRWEB) August 23, 2011
From a recent article,The Anatomy of Debt & Grading, by Author and Economic Policy Analyst, Curtis Greco, states: "To look at the latest tally of government fiscal policy in action, the TARP adventure, exposure is fast approaching $13 Trillion and the list of beneficiaries are growing: AIG, GM, Chrysler/Fiat, various Unions, Daimler, Bank of America, Wells Fargo, Citi Group, J.P. Morgan/Chase, Deutsche Bank, Glencairn, Barclays, HSBC, Fannie Mae/Freddie Mac, Financial Institutions (code word for Central Banks) in Canada, France, Germany, Britain, Switzerland and the list goes on and on still nowhere do we see any reference to the American People being included in the bailout. This of course should beg one to question: Who exactly are we bailing out and why? However one chooses to answer the question, the undeniable truth is that none of these targeted beneficiaries are relevant toward a far more immediate need: A Structural Remedy.
"The Imperfect Messenger Foundation continues to support the efforts of Senator Coburn (R-Ok), Congressmen Jim Jordon (R-Ohio) and Eric Cantor (R-VA) as they continue to focus attention to the critical issues. However, Greco asserts that "…the loan voices of a few members of Congress will have no effect so long as the accumulation of debt is seen as a substitute for economic vitality."
In a resent On Air visit with Utah State Representative Brad Daw, Greco gave a precise commentary on the issue: "Now then if we consider the totality of Public Debt that is stated to exist at a mere $18 Trillion (Fed & State) and the total Private Debt at $36 Trillion – now remember this combined debt of $54 Trillion is for the U.S. only – one must consider how in the world would this debt ever be resolved or for that matter is it even possible. There are only three possible ways to resolve debt: 1.Through durable productive capacity (output). 2. Through inflation driven debt-swap. Or, 3.You write it off. The argument suggesting that the U.S. Government can tax Individual Americans into economic recovery ignores the fact that the income required to resolve the governments chronic spending habits and aggregation of debt funded failure simply does not exist."
Taken from his Volume III of his recently released 2nd Edition Blind-Vision Series, Valor in Prosperity, Greco writes, "The idea of free money, the illusion that spending is the same as wealth and that debt accumulations are equivalent to and also a measure of economic growth not only produce insolvency in practice, they are equally insolvent at their theoretical core. To be even more precise, the greatest illusion of all is the perception that the ability to borrow is the equivalent of wealth."
From The Imperfect Messenger Foundations own Policy Analysis Reviews, "The Anatomy of Debt notion is simply a metaphor for illustrating the public debt component of Central Banking Policy-In-Action for precisely what it is; nothing more than a paper-shuffling routine that uses the appearance of formidability and legitimacy in exchange for the influence that this type of appearance offers. Rest assured, the Central Banking Routine will do everything in its power to assure that the process continues." As noted Economic Theorist, J.K. Galbraith stated years before, "The study of money, above all other fields in economics, is one in which complexity is used to disguise truth or to evade truth, not to reveal it. The process by which banks create money is so simple that the mind is repelled."
In a recent visit with Tim Aalders of Buy Back America Radio, Greco was asked "As you look at the current crop of Presidential Candidates, what single issue do you find most important to Americans that Candidates should be addressing?" Greco replied, "As it is, all that Congress has accomplished is to license the wholesale abuse of government as a mechanism for purchasing influence, massive and unaccountable accumulation of debt, continued waging of war, the manipulation of public sentiment and the near complete detachment of the process from and away from the will of the consenting governed; all this under the color of Bipartisan Compromise. It is somewhat ironic that most of the Presidential Candidates have participated in this very process during their own terms in office and it is for this reason you will find most unwilling to address the issues directly if at all. Many simply lack the understanding required to faithfully respond to any of these issues let alone address the problems. Which single issue? Take your pick, each of them is critically important."
He closed the interview with this parting thought: "Democracy is not just defined by the freedom to choose, it is more so the process of keeping Government from being used to define what becomes of choice!"
Greco's articles can be seen with regularity in various publications however feel free to source and view each of them online at The Imperfect Messenger Foundation website.
The Blind-Vision Series: We Hold These Truths, Value Given, Value Received and Valor in Prosperity are now in 2nd Edition form and Available Now online and through your bookseller!
The Imperfect Messenger Foundation - Changing the conversation; One American at a time!
Follow On:
Facebook: The Imperfect Messenger Foundation Twitter: imprfctmsngr
Media Scheduling: Call/Text (707) 484-1804 or Email celias(at)theimperfectmessenger(dot)com
"Who Is" The Imperfect Messenger Foundation?
Curtis C. Greco, Author & Founder of The Imperfect Messenger Foundation is a provocative and engaging speaker and writer covering a variety of topics including "kinetic behavioral dynamics" and socio-political, economic and corporal philosophies. Combining his commitment to life-long study, his formal education, 13 years in public accounting and 20 years in real estate portfolio management, development and finance he brings a broad and seasoned knowledge base in dynamic and captivating form.
"Man must be Free for Independence to be at Liberty to be expressed!" C. Greco
###