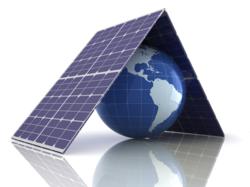 Insurable, Bankable, Trustworthy.
Baton Rouge, LA (PRWEB) August 25, 2011
Renogy cooperates with Chubb to provide its customers with a new global product insurance system on its PV solar panels. Now Renogy's customers are covered by double-warranty including Renogy's own product warranty and Chubb's worldwide liability insurance.
As one of the few global non-life specialty insurance organizations, Chubb has earned consistently high ratings for claims service and financial stability from leading independent insurance rating agencies. In 2010, Chubb was awarded "America's 100 Most Trustworthy Companies" by "Forbes". Chubb also has been insuring renewable energy producers and distributors for more than 20 years.
Renogy chooses Chubb's service not only due to the latter's global recognition, but most importantly because Renogy wants to protect its customers from any economic loss. From now on, Renogy's new insurance system offers both liability insurance and Errors & Omissions financial loss insurance. It covers situations under which the products fail due to a defect, deficiency or malfunction. Under this stable and safe insurance system, Renogy will provide sustainable support to its partners and customers, hence guaranteeing the greatest payback of any project that uses Renogy panels.
Customers interested in learning more about Renogy's panels can visit http://www.renogy.com. For more details about the new product insurance, please call (225) 578-5182 or email: info(at)renogy(dot)com.
About Chubb Corporation
Chubb is the eleventh largest property and casualty insurer in the United States, with over 120 offices located in 29 countries, and offers commercial, specialty, surety, and personal insurance services. It has been delivering exceptional services to businesses and individuals around the world for more than 125 years.
About Renogy LLC
Renogy is a global player in the production and distribution of solar panels. Being vertically integrated from solar ingot to solar modules, Renogy specializes in developing turnkey PV projects and delivering the most reliable and cost effective solar energy solutions. By strategically partnering with leaders from different industries, Renogy creates added value for its clients. Renogy's state of the art production of top quality solar cells and the use of superior accessories enables Renogy to produce high performance solar modules that maximize the energy yield of the solar system per unit area. Most importantly, Renogy technology reduces the system cost per watt.
###