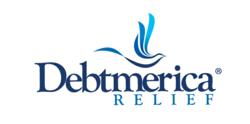 Los Angeles, CA (PRWEB) August 24, 2011
Debtmerica, LLC, a professional debt settlement company is pleased to announce that a final resolution has been reached with the Attorney General of the State of New York. This brings an end to a lengthy inquiry regarding the debt settlement industry and the company's business in the state of New York.
The inquiry by the attorney general's office began in May 2009 with an investigation and request of information from 14 debt settlement companies and their marketing practices. Since this time, Debtmerica has continually cooperated with the inquiry and provided various items and data regarding the debt settlement industry and the company's operations.
"Although Debtmerica is not in agreement on some positions taken by the attorney general's office regarding the industry, we are happy to conclude this process by coming to an amicable resolution with the State of New York and are eager to get back to focusing on assisting consumers that are in need of debt relief. We were pleased with the professional manner in which New York worked with us to settle our differences and hope that we can continue to work with the state in a continued spirit of cooperation well into the future," says Jesse Torres, managing partner and Chief Executive Officer.
The agreement stipulates that Debtmerica will continue to comply with new industry rules from the Federal Trade Commission that went into effect in October of 2010. These rules mandate that debt settlement companies collect no up-front fees, but rather structure their fees based on a performance basis. Performance-based debt settlement programs better align the consumers' needs with the services offered by providers, which is best evidenced by the strong demand from consumers for these programs. Last fall, Debtmerica continued its leadership in the industry by restructuring its business model to fully comply with these standards.
"Unfortunately, not all of our competitors have chosen to abide by the FTC's new rules, and consumers still need to be wary of less-stable service providers that claim exemption from the FTC rule through what we feel are unintended 'loopholes'. These firms continue to charge substantial up-front fees to consumers through so-called 'attorney model' debt settlement firms. Debtmerica is assisting efforts at the state regulatory level to mandate that all companies follow the FTC requirements that are meant to protect consumers and to create a stronger, more viable debt resolution industry," says Harry Langenberg, Debtmerica's other managing partner and Chief Operating Officer.
The settlement of $175,000 with the attorney general's office does provide for refunds to be distributed to past New York consumers that enrolled through programs offered by Debtmerica. These refunds will be administered by the attorney general's office directly. In addition, Debtmerica agreed to pay $25,000 to the attorney general's office for costs related to the inquiry. Debtmerica has no other open inquiries with other state or federal regulators, and the Company will continue to ensure that consumers get the representation and quality services that they need.
About Debtmerica Relief
Debtmerica Relief, headquartered in Orange County, CA, provides assistance to families who are experiencing financial difficulties and hardship. Its focus on offering negotiated debt settlement programs provides a powerful solution with the ultimate goal of helping its clients reduce unsecured debts. To date, the Debtmerica Team has enrolled over 10,000 clients into debt resolution programs and helped clients get back on their feet financially.
A Member of The American Fair Credit Council (AFCC), Debtmerica has been an Accredited Organization in Compliance with AFCC Best Practices Standards since 2009. Debtmerica was honored in 2009 and 2010 as one of the "Best Places to Work" in Orange County by the Orange County Business Journal (OCBJ). Additionally, Debtmerica made rank on Inc. Magazine's 2009 and 2010 INC. 500/5000 lists.
###