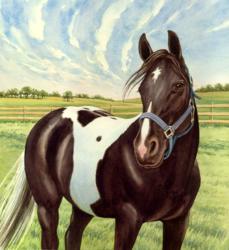 Minneapolis, MN (PRWEB) August 26, 2011
On September 10, the annual Celebration of Minnesota Children's Authors and Illustrators, will take place between 12-5pm. The Anderson Center, sponsoring along with the Red Wing Public Library and the Red Balloon Book Shop of St. Paul, will host the 12th Annual Celebration of Minnesota Children's Authors and Illustrators, the state's premier children's book festival and one that has received national acclaim for its efforts to promote literacy among young people.
Juanita Havill will be among the award-winning writers and artists presenting their work. Simply told and beautifully illustrated, Call the Horse Lucky, a picture book released by The Gryphon Press, tells the story of horse abandonment, rescue by a young girl and the hopeful outcome for this and other horses faced with this issue.
There will be book sales, signings, fun-filled family activities, book making, puppets, stilts, face painting, ice cream and balloons!This exceptional event is free of charge and open to the public. The Anderson Center is located at the intersection of Highways 19 and 61. For more on the Center and its storied history, please visit http://www.andersoncenter.org. For more information regarding the Celebration, please call the Anderson Center at 651-388-2009 or the Red Balloon Bookshop in St. Paul at 651-224-8320.
The Gryphon Press is dedicating to publishing children's picture books about animal issues with beautiful art and charming stories that delight and educate children, bring animal well-being to the forefront.
###