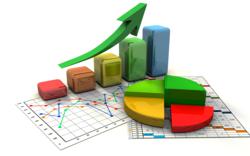 The release of Mass Email Campaign Reporting is part of a long-term plan to make IXACT Contact the most complete and powerful real estate marketing solution available
Toronto, Ontario (PRWEB) August 25, 2011
The introduction of IXACT Contact's Email Campaign Reporting functionality marks an important time for the company and its loyal customer base. With this new real estate marketing feature, subscribers get access to a robust email marketing platform built into their real estate CRM system.
IXACT Contact's Mass Email Campaign Reporting feature takes the guesswork out of email marketing and real estate marketing by providing customers with data and statistics on overall deliverability of email campaigns including open rate, click-through rate, and bounce rate.
With this new functionality, IXACT Contact subscribers can see who's getting their emails and opening them (and who's not) and who's clicking on hyperlinks in their emails as well as forwarding their emails on to others. This is important because subscribers can use this information to identify the most interested leads in their database in addition to their key supporters (those engaging the most with emails sent, for example, and forwarding them on to others).
"With the release of this important and exciting new feature to IXACT Contact, there's no longer a need to pay for and maintain two different systems; a real estate CRM for contact data and an e-newsletter platform for email marketing. This translates into big savings for our customers," said Rich Gaasenbeek, Vice President, Sales and Marketing, IXACT Contact.
Like all the other features built into IXACT Contact, using the Mass Email Campaign Reporting functionality is extremely easy. The feature gives subscribers data-rich tables supplemented by graphs and charts. "We've spent a long time developing our email marketing analytics feature and ensuring that it's as intuitive and user friendly as possible. We expect that the reaction from our customers will be overwhelmingly positive," commented Jon Kay, Chief Technology Officer, IXACT Contact.
With IXACT Contact's advanced email marketing features, REALTORS® no longer have to go through the hassle of exporting data from their CRM and uploading it to their email marketing or real estate marketing platform each time they want to send a mass email. This tedious and repetitive task will save REALTORS® a substantial amount of time and effort.
Since the beginning, IXACT Contact's mandate was to create a real estate CRM system that made it easy for real estate sales professionals to get important activities accomplished. IXACT Contact's Mass Email Campaign Reporting functionality builds on that mandate.
IXACT Contact subscribers can already create fully graphical emails and use their own HTML templates. They also have the ability to send mass emails with individually personalized salutations based on the contact's name and how the REALTOR® chooses to address them.
"The release of Mass Email Campaign Reporting is part of a long-term plan to make IXACT Contact the most complete and powerful real estate marketing solution available," commented Gaasenbeek.
IXACT Contact already includes a wide range of powerful, business-building features including Activity Plans, drip email, and Automated Website Lead capture.
About IXACT Contact Solutions Inc.
IXACT Contact® is an easy-to-use Web-based real estate CRM system that helps REALTORS® build lasting relationships with past clients, hot prospects and important referral sources. IXACT Contact makes it easy to maintain full contact profiles and to stay in touch with clients in a way that's personalized, relevant and timely. With IXACT Contact, real estate agents can convert more leads into listings and attract more referrals and repeat business. Real estate sales and real estate prospecting become easy. Sign up for a free 5-week trial at http://www.ixactcontact.com.
###