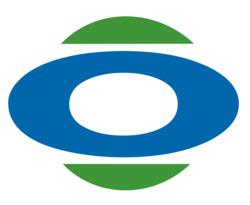 "The Vyopta solution delivers ease-of-use technology for video communications to both students and instructors."
- Joseph Deck, Chief Technology Officer, Our Lady of the Lake University
Austin, Texas (PRWEB) August 31, 2011
Vyopta Incorporated, a pioneer in cloud applications for TelePresence video, announced today the extension of its vAdapt software suite for lecture capture in Education.
The vAdapt software suite, together with Cisco TelePresence, Media Experience and Digital Media technologies, reduces the complexity of classroom systems while providing increased functionality and usability. By using vAdapt, organizations can provide their users with simple, seamless solution that automates the end-to-end process of recording educational or training sessions, applying meta-tag data, transforming the media and publishing to a web portal for simple search and access to desired live or pre-recorded content.
The Vyopta lecture capture solution for Education provides the following features:

Easy to use touch enabled user interface with one-touch recording capability
More capabilities at a lower total cost of ownership than traditional lecture capture solutions
Personalized display presets (customized to the way the educator wants to present video and materials – both near and far end)
Automated workflow for applying data to video overlays, meta tagging and publishing to web portal
Highly scalable and reliable solution for system implementation in all classrooms
"Our vAdapt software helps educational institutions derive more benefits from their Cisco investments - any video conferencing room can be used for lecture capture, distance learning and in-room presentation," said Alfredo Ramirez, President and CEO of Vyopta. "The vAdapt lecture capture solution can also be used in other applications, such as doctor rounds, simulation labs and corporate training."
"We have deployed the first phase of a joint Cisco and Vyopta solution at the university's community counseling clinic that records graduate students' counseling sessions for later review," said Joseph Deck, Chief Technology Officer at Our Lady of the Lake University. "The Vyopta solution delivers ease-of-use technology for video communications to both students and instructors. We see many potential opportunities to use this technology throughout the University."
About Vyopta Incorporated
Vyopta is a pioneer developer of cloud applications for TelePresence video. Vyopta adapts video to business, delivering high-quality customer service, process automation and business intelligence. Vyopta's solutions unleash the potential of video investments, resulting in increased sales and cost savings, improved customer satisfaction and retention and a greater ability to meet business demand. For more information on Vyopta and its products, visit http://www.vyopta.com.
Vyopta® is a registered trademark of Vyopta Incorporated. Reg. USPTO
# # #