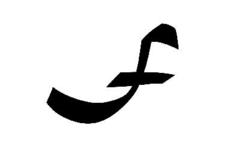 This will be an important conference.
Warrenton, VA (PRWEB) August 29, 2011
"The Map Ahead" Eating Disorder Conference Alexandria, Virginia
November 3-4, 2011
Parents were once blamed and made to feel ashamed when a loved one developed an eating disorder. F.E.A.S.T. (Families Empowered and Supporting Treatment of Eating Disorders) has opened registration for a historic event to declare: "A new era of science-based, family inclusive, and truly optimistic eating disorder treatment begins now."
Keynote Speaker Dr. Thomas R. Insel, Director of the National Institute of Mental Health
Special Guest: Ruth Sullivan, co-founder of the Autism Society of America
Also featuring many other leading clinicians, families, and activists from around the world.
The first international conference organized by parents of eating disorder patients is a rallying call to declare we can make a difference: in the treatment of our loved ones, in our communities, in policy and research, and in how society understands these serious but treatable disorders.
Join a global gathering of F.E.A.S.T. members, professional advisors, activists, and parents for two days of education, discussion, and support. This event features opportunities to meet eating disorder activists and interact with leaders in the field on issues that matter to parents and patients.
"We are taking our example from parents in other fields, like autism and ADHD, where parent activism made the difference. They went from adversaries to allies of the professional world. We need to take our place as a positive force and to make sure our voices are heard," said Laura Collins, founder and Executive Director.
"This will be an important conference." Dr. Walter Kaye, director of the UCSD Eating Disorders program in San Diego, who is one of dozens of professionals and activist presenters who have donated their time and travel expenses as well as paying for their own registration.
F.E.A.S.T. has reaffirmed its commitment to remain sponsor- and advertiser-free by funding the conference entirely through registration fees. "We do not want families to be distracted by marketing or advertising," Collins said.
F.E.A.S.T. is an international non-profit charitable organization of and for parents and caregivers to help loved ones recover from eating disorders by providing information and mutual support, promoting evidence-based treatment, and advocating for research and education to reduce the suffering associated with eating disorders. A 501(c)(3) organization with over 1000 members in 18 countries.
###