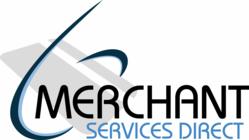 "When the going gets tough the tough get going"
Spokane, WA (PRWEB) August 26, 2011
"When the going gets tough the tough get going". This is the motto of business men Kyle Dove and Shane Hurley of Merchant Services Direct. These two entrepreneurs are the two youngest men in the history of Spokane, WA to receive an Inc. 500 award. This award is recognition of the top 500 fastest growing privately held companies in the country.
Kyle, age 25, and Shane, age 26, started Merchant Services Direct in 2007. The company specializes in electronic payment processing for businesses of all sizes. These ambitious young men have set and achieved goals by staying focused, being moral and overcoming the odds. They say "goals are a road map to success".
Entrepreneurs are the pillars to our society. Our Economy thrives on ambitions individuals with innovative ideas and the drive to execute. These gentlemen have set goals to place a branch in every major city in the United States. Their innovative ideas have changed the way people do business.
With a recent 10,000 square ft building purchase for the companies local headquarters, they plan on doubling in size in the next 6 months. Their future plans consist of launching state of the art branded payment systems and becoming one of the largest employers in Spokane WA.
Learn more http://www.msdmerchants.com
# # #