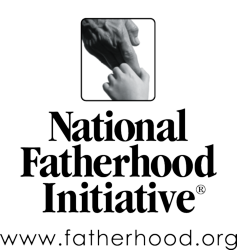 "From the moment we saw Courageous, we knew it had the power not only to entertain but to transform the lives of fathers."
Washington, D.C. (PRWEB) August 26, 2011
National Fatherhood Initiative (NFI) will honor Sherwood Pictures with a Fatherhood Award™ for its work on the film Courageous.
Roland C. Warren, president of NFI, will present the award tonight in Atlanta at a VIP screening of Courageous at the Fox Theatre. Sherwood Senior Pastor Michael Catt will accept the award on behalf of Sherwood Pictures.
"It's rare that a movie has the potential to become a movement. But from the moment we saw Courageous, we knew it had the power not only to entertain but to transform the lives of fathers," NFI President Roland C. Warren said. "For its work in inspiring dads to become the courageous fathers their children need, NFI is honored to present a Fatherhood Award™ to Sherwood Pictures."
Courageous, from the makers of Fireproof, is the story of a group of deputy sheriffs dealing with the diverse challenges that come with fatherhood. In the way that Fireproof ignited a movement to help couples build stronger marriages, Courageous is igniting a movement to help men become better fathers. The film's outreach teams are helping mobilize churches and other organizations to reach into their communities to provide support and resources to help dads build their skills and connect to their children on a deeper level.
"While we appreciate NFI's recognition, NFI knows, as we do, that the real heroes are men and women, the dads, the groups, the churches who carry the message and live it," Catt said. "Success is measured in lives affected."
Inaugurated in 1997, the Fatherhood Awards™ are presented each year to individuals, corporations, and organizations that make a substantial contribution to strengthening involved, responsible, and committed fatherhood. Past Fatherhood Award™ winners include luminaries such as Truett Cathy, Tony Dungy, James Earl Jones, Tim McGraw, Tim Russert, and Tom Selleck, and corporations such as Johnson & Johnson, FedEx, Nissan, AT&T, Chevrolet, and IBM. All past awardees can be viewed at http://www.fatherhood.org/fatherhood-awards.
As the premier fatherhood renewal organization in the country, National Fatherhood Initiative works in every sector and at every level of society to engage fathers in the lives of their children. NFI is the No. 1 provider of fatherhood resources in the nation. Since 2004, through FatherSOURCE, its national resource center, NFI has distributed more than 5.8 million resources and has trained over 7,600 practitioners from over 3,500 organizations on how to deliver programming to dads. NFI is the most quoted authority on fatherhood in America; since 2009, NFI has been mentioned in over 1,500 news stories and regularly appears in national media to discuss the importance of involved, responsible and committed fatherhood. Learn more at http://www.fatherhood.org.
Courageous is the fourth film from Sherwood Pictures, a ministry of Sherwood Baptist Church and part of the congregation's vision to "reach the world from Albany, Ga." Brothers—and Sherwood pastors—Alex and Stephen Kendrick co-wrote the film, with Alex directing and acting and Stephen producing. Sherwood Baptist Senior Pastor Michael Catt and Executive Pastor Jim McBride are executive producers. Formed in 2003, Sherwood Pictures films include Flywheel (2003), Facing the Giants (2006) and Fireproof (the No. 1 independent film of 2008). Learn more at CourageoustheMovie.com.
###