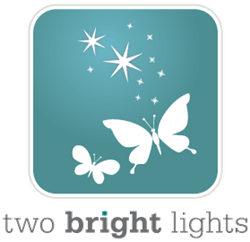 Photographers who submit to blogs and magazines made 73% more revenue than those who do not
Mountain View, California (PRWEB) August 30, 2011
Two Bright Lights and SmugMug announced today that photographers can now submit photos to hundreds of blogs and magazines through Two Bright Lights using their SmugMug photos.
"We're very excited to announce this partnership with SmugMug, the leader in photo and video hosting and online e-commerce solution for photographers," comments Siri Eklund, CEO and Co-Founder of Two Bright Lights. "In our 2010 survey, we found that photographers who submit to blogs and magazines made 73% more revenue than those who do not. This integration will make it easier for photographers to submit their work, showcase their talents and promote their businesses."
"Billions of photos are shared with friends and family, and the talent here is phenomenal," added Chris MacAskill, President and Co-Founder of SmugMug. "We can't wait to see our amazing pool of top-notch photographers leverage this partnership to share even more of their talent with blogs and magazines around the world."
Two Bright Lights users can now pull photographs directly from their SmugMug account and submit them to hundreds of editors covering a range of topics including lifestyle, weddings, family, sports and travel photography.
About Two Bright Lights
Founded in 2009, Two Bright Lights (TBL) is an online subscription-based publicity platform dedicated to connecting content creators with content publishers. Two Bright Lights streamlines the editorial process for image-based features in print and online publications in several categories, including weddings, events, lifestyle, home décor, travel, fashion, and sports. With members in over 100 countries, Two Bright Lights reaches worldwide through its online presence at http://www.twobrightlights.com.
About SmugMug
Since 2002, snap-shooters, passionate enthusiasts, and professional photographers have added billions of photos and videos to SmugMug. They choose SmugMug for its beautiful online displays, which can be uniquely customized to efficiently proof and sell photographs. SmugMug is located in Silicon Valley, CA. Visit. http://www.smugmug.com.
Contact: Siri Eklund (415) 890-4700
###