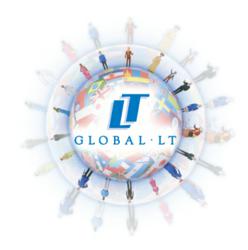 "This has been an amazing year of recognition for Global LT and being nominated as Global Trader of the Year is a tremendous honor! We congratulate all in this category!" says CEO Lisette Poletes
Troy, MI (PRWEB) August 29, 2011
Global LT, a leading provider of Language & Cultural Training, Translation and Expatriate Destination Services was announced as, "Global Trader of the Year" nominee by Automation Alley, Michigan's largest technology business association.
"This has been an amazing year of recognition for Global LT and being nominated as Global Trader of the Year is a tremendous honor! We congratulate all in this category!" says CEO Lisette Poletes.
"Global Trader of the Year" category is new this year for small to medium sized businesses that have successfully promoted innovative U.S. products, services or technologies worldwide. The 11th annual awards ceremony will take place on October 14, 2011 at the MGM Grand in Detroit, MI.
Global LT:
Founded in 1979, Global LT is headquartered in Troy, Michigan. Global LT is a world renowned provider of language training, cultural training, translations and expatriate destination services with representatives in Boston, Los Angeles, Phoenix, Pittsburgh, Raleigh, Hong Kong, Frankfurt, London, and Shanghai. Global LT is a member of the National Minority Business Development Council (NMBDC), The Association of Language Companies (ALCUS), American Translators Association (ATA) and the Women's Business Enterprise National Council (WBENC). To learn more visit http://www.Global-LT.com for more information or call + 1.888.645.5881
About Automation Alley
Automation Alley is a technology business association driving the growth and image of Southeast Michigan's economy through a collaborative culture that focuses on workforce and business development initiatives.
Since its founding in 1999, Automation Alley has expanded to include nearly 1,000 businesses, educational institutions and government entities from the City of Detroit and the surrounding eight county region. Automation Alley promotes regional prosperity through entrepreneurial and exporting assistance, workforce development and technology acceleration.
###