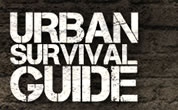 It's tempting to get so wrapped up in day to day life that it's easy to miss the big picture.
Austin, TX (PRWEB) August 30, 2011
The X Class solar flare of August 9, 2011 and the subsequent disruption to Japan's Kodama communications satellite, shows how vulnerable Earth's communication systems are to astronomical events. If this solar flare could disrupt one satellite, imagine what a more powerful solar flare could do to communication and technical systems throughout the world. This is just the type of occurring David Morris, survival expert and author of the Urban Survival Guide (http://secretsofurbansurvival.com) claims that American civilians should prepare for.
"It's tempting to get so wrapped up in day to day life that it's easy to miss the big picture," said Morris. "Yet, without a plan you won't really get prepared. If we're aware of serious threats on the horizon and have a limited amount of time to prepare for them, then it's wise to spend that limited amount of time as wisely as possible."
The fact is nothing can prevent a solar flare from occurring, the best thing to do is to continue preparing for disasters. That means setting aside food, preparing survival kits, etc. No individual can predict the type of disaster that(natural, astronomical or human made) will occur. Instead of just preparing for one specific event, it is advisable to prepare in such a way that one can handle all sorts of disasters and breakdowns in civil order.
"While this solar flare was somewhat small, when a bigger solar flare happens, it will mean 'lights out'," said Morris. "So, it might be a good time to start buying additional food, water, and other survival supplies to hold you over in case ANY disaster happens."
To learn more David Morris and urban survival techniques go to:http:// secretsofurbansurvival.com.
###