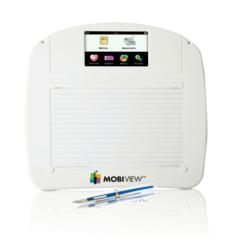 Scottsdale, AZ (PRWEB) August 29, 2011
eInstruction, a leading education technology company, today announced details of its fifth annual Classroom Makeover Video Contest. Classes in the U.S., Canada (excluding Quebec), South Africa, the United Kingdom, Australia, New Zealand and Puerto Rico are invited to submit short, creative music videos demonstrating how they would use technology to enhance their learning experience in the classroom. The 2010 video contest drew more than 29,000 people voting for their favorite videos online.
Entries for the 2011 Classroom Makeover Contest may be submitted via the official contest website, http://www.2011classroommakeover.com, beginning August 29 at 9:00 a.m. EDT. Videos will be judged based on effective use of technology, portrayal of teachers and students working together, and overall creativity and spirit. The contest closes at noon EDT on October 25. On November 9, five finalists in each grade category (Kindergarten through fifth grade; sixth grade through eighth grade; and ninth grade through twelfth grade) will be selected and users will be welcomed to vote for the best submissions through December 5. One grand prize winner will be announced for each grade category on or around December 12, 2011.
The winner in each category will receive a complete interactive classroom makeover with advanced interactive technology, including:

Mobi View™ System – A mobile version of the popular interactive whiteboard, Mobi View is the industry's first mobile interactive whiteboard system with touch screen control. Mobi View's interactive touch screen gives educators one-touch access to annotation tools, favorite files, applications, websites and a keyboard, while helping them run smooth and efficient lessons from anywhere in the classroom.
Mobi Student-Centered Learning Pack ™ – Comprised of three Mobi Learners, designed for student use, the Student-Centered Learning Pack creates collaborative classrooms by enabling multiple students or groups to contribute content to the lesson display simultaneously.
CPS Pulse™ – the most advanced version of the market-leading student response system used by millions of students and teachers around the world.
ExamView® Assessment Suite – Featuring Test Generator, Test Manager and Test Player, making it easy for teachers to create, administer and manage both formative and summative assessments.
ExamView® Learning Series – A collection of more than 12,000 unique, high-quality, grade-appropriate questions specifically aligned to state standards and core curriculum topics in language arts, math, reading, science and social studies. The Learning Series works together with the Assessment Suite to help teachers review, reinforce and supplement standards-based instruction.
Additional prizes from co-sponsors include:

America Education Corporation - A+ Classroom Site License
Dell - Interactive Projector
Evan-Moor - 10 Free Interactive Applications
FableVision - Words and Their Stories Site, Animation-ish, Stationery Studio Deluxe and Big Screen Books Licenses
Hewlett-Packard - Desktop and Touchsmart PCs
Ignite! Learning - Middle School ION Site License and Ignite Torches
Incredible Kid - Write On Classroom Edition
Math Forum @ Drexel - Problems of the Week Annual License
Monarch Teaching Technologies - VizZle Teacher License
Nectar Foundation - Math and Language Treks Site License
netTrekker Search - One year netTrekker Annual License
School Specialty - 120 Student Planners
StarrMatica - StarrMatica District Membership
Study Island – Math and Reading Licenses
Prizes will vary based on the grade level of the winning classrooms. The complete eInstruction Classroom Makeover is valued at approximately $173,000. In addition to the classroom technology, eInstruction will provide funds for a celebratory party for each of the winning schools.
For complete rules and guidelines for participating in the eInstruction Classroom Makeover Video Contest, visit http://www.2011classroommakeover.com/.
You can also follow the 2011 Classroom Makeover contest on Facebook and Twitter.
About eInstruction™
eInstruction is a leading education technology company dedicated to providing interactive teaching and learning technology and services that help educators drive academic progress every day, and give administrators the ability to monitor, aggregate, and analyze student performance data. The company offers educators and administrators a family of software, student response systems, interactive whiteboards, wireless interactive tablets, and powerful enterprise-based administrator tools.
eInstruction's research-based solutions have been shown to increase student engagement and achievement while providing real-time feedback and performance data to educators and administrators.
Millions of students, teachers, and professors use eInstruction® technology in 500,000 K-12 classrooms and more than 1,000 higher education institutions around the world. Available in more than 40 languages, eInstruction® technology is enhancing education in over 90 countries worldwide.
eInstruction has offices in Denton, TX; Scottsdale, AZ; Cincinnati, OH; and Paris, France.
To learn more about eInstruction, please visit http://www.einstruction.com. For media inquiries, please contact Julie McKinney at Stanton Communications at (410) 727-6855 or jmckinney(at)stantoncomm(dot)com.
###