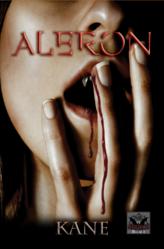 This new author has spun a tale of fangs so enthralling that it rates with the likes of Anne Rice and Stephen King. Good reading. Good storyline. Interesting characters. This story will Eclipse all others.
SewElephant
Atlanta, GA (PRWEB) August 28, 2011
Kane will be one of the festival's featured authors and will have a table at the festival site. The festival, sponsored by the Atlanta Journal Constitution, is one of the largest festivals for independent authors. There will be over 300 authors in attendance with 14 stages that will have music and poetry performances. Festival-goers can also look for the Aleron girls and various other promotions throughout the festival weekend.
Kane will also be speaking at Twain's on Saturday, September 3rd from 4:20-4:40pm. Kane says, "Atlanta has been my home for some years now. I wouldn't miss the opportunity to interact in a hands-on, personal way with readers in my own backyard." That weekend will prove to be eventful for Kane in that the winners for the 2011 Reader's Favorite Awards will also be announced. Aleron was nominated in the Best Fiction, Supernatural and Best Fiction, Horror categories. The Awards are based on the reviews of the panel of nearly 100 avid readers, industry professionals and authors.
Kane always had a fascination with the undead but Aleron began to take shape once he traveled to Romania, extensively researching the culture and vampire lore. The book is the first in the 5-part vampire series, Strigoi, meaning "troubled souls of the dead rising from the grave". Set in the 18th century, the novel chronicles the life of the vampire Aleron from his seduction into immortal life by his mother-lover Mynea to his coming into his own strength and infinite power as a vampire and his experiences going forward with this knowledge. The novel is both an historical excursion and a tale of deceit and passion between the undead. The reader travels with him through time and through his challenges as he is continually adapting to his new life.
For interviews and other media requests, contact Joy Doss at 646.489.4432 or joy(at)eastwestpr(dot)net. For more information on the book, visit http://www.aleron.co.
###