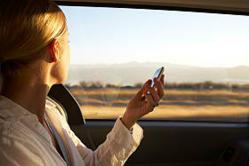 There are times when you want information as fast as possible.
Redwood City, CA (PRWEB) August 30, 2011
Imagine driving down the road with your family in your RV. Suddenly, you've just run out of energy. You need a place to pick up some food and camp for the night - fast! The QuickClick RV app from Marketimpacts.com can locate and map places to go with one button tap, including:

RV Parks
Campgrounds
Gas Stations
Truck Stops
RV Dealerships
Parking
Parts
Repair
Other apps in the QuickClick Locale series are also useful on the road, including:
Fast Food
Restaurants
Coffee
ATMs
Shopping
Mail
"Many apps just aren't fast or easy enough when you're under pressure and need quick results" said Don Cowan, the lead QuickClick apps developer and Director of Software Engineering at Marketimpacts.com. "We designed the QuickClick apps to deliver results with minimal effort. Our users have told us over and over again how our apps helped them in tight situations. There are times when you want information as fast as possible."
"Studies, and our own experiences, have shown that the popularity of an app is directly correlated with how quickly it can be learned and used. QuickClick apps are designed around these needs."
According to statistics from the Android Developers Console, downloads of the QuickClick apps are growing at a rate of 30% month over month and they have been installed in over 50 countries.
The QuickClick apps are available for download on the Android Market and more information can be found on the QuickClick Apps web page. To find the apps from a smartphone or tablet, search the Android Market for "QuickClick Apps".
The Marketimpacts.com team develops software for smartphones, tablets and PCs.
Marketimpacts, QuickClick and Locale are trademarks of Arelinda Technology Group, Inc.
For more information, visit http://www.marketimpacts.com.
# # #