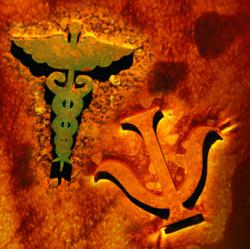 The psychological needs and emotional experience of the transplant must be attended to across the transplant care continuum – from donation through post-transplant survivorship.
Philadelphia, PA (PRWEB) August 30, 2011
HealthForumOnline (HFO), a nationally-approved (APA, ASWB, NBCC, PSNA, CA-BBS) provider of online continuing education (CE) for psychologists, social workers, counselors, nurses and other allied healthcare professionals announces the addition of a new online CE/CEU course, Solid Organ Transplant - A Biopsychosocial Perspective to their extensive online CE resource library.
In the past fifteen years the overall number of solid organ transplants has risen by an estimated 30%. Despite these advances, there is a paucity of available organs and a set of complex decisions surrounding organ donation. The transplant experience includes three distinct phases – pre-transplant, waiting-candidacy and post-transplant. Medical assessment and diagnostic testing generally define the pre-transplant phase as patients become increasingly disabled by organ failure. During the pre-transplant phase illness becomes increasingly real and intense negative feelings about illness and the transplant process arise and compete for a hope for a return of normalcy and a healthy future. The waiting-candidacy phase is the period of time when an individual has been accepted into a transplant program and is actively waiting for an organ to become available. This phase can last indefinitely and is generally defined by declining health and uncertainty; maintaining hope and possibility for a post-transplant life in the midst of the stark reality of illness and death represents a central focus of this phase. The post transplant phase is characterized by significant physical and emotional shifts, as well as challenges related to psychological well-being. While quality of life as it relates to physical function, activities of daily living and social function is statistically improved following transplant, the same is not necessarily true for psychological function; with evidence of depression, anxiety, low self-esteem, limited social function and occupational choice common post-transplant themes. Additionally, individuals must adhere to a rigorous, life-long medical regimen including potentially toxic immunosuppressant medications and physical rehabilitation. Unfortunately, the biological aspects transplant can override the consideration of the patient's internal experience.
The psychological needs and emotional experience of the transplant must be attended to across the transplant care continuum – from donation through post-transplant survivorship. The biopsychosocial implications of solid organ transplant are significant and require careful consideration by an integrated healthcare team in caring for patients both pre- and post-transplant. Further, as transplant medicine advances and becomes more available, more patients, families, and potential donors will be presented with increasingly complex and voluminous health-related information to digest and behavioral challenges to confront as they move along the transplant continuum. This online CE course will present an overview of the transplant experience with an emphasis on the role of the mental health professional as a central part of the integrated healthcare team. Relevant theory- and evidence-based research on enhancing coping and adjustment across the transplant process will be presented.
Psychologists, social workers, counselors, nurses and other allied health professionals can chose from HFO's 20 categories of continuing education (CE) topics related to health psychology and behavioral medicine (i.e., ethics, cancer adaptation, women's health, cultural diversity, eating disorders, reproduction/sexuality, aging/gerontology, pediatric behavioral medicine, assessment, chemical dependency, chronic/acute illness, clinical intervention, group therapy, infectious disease, long-term care, neuropsychology, pain management, spirituality, LGBT issues) containing more than 70 online CE courses that are fast, convenient and cost-effective. All HFO CE courses and supporting materials are available online or as downloadable, transportable PDFs. Participants print their own CE certificates. Lastly, HFO routinely updates our online CE courses and enables customers to review these updates for free even after they have completed the CE activity and generated their CE certificate.
For more information on this course or a complete listing of titles in our online CE resource library, visit HealthForumOnline.com.
About HealthForumOnline:
HealthForumOnline (HFO) is approved as a provider of CE courses by the American Psychological Association, the National Board of Certified Counselors, the Association of Social Work Boards, and several state professional organizations, including the Pennsylvania State Nurses Association, an accredited approver by the American Nurses Credentialing Center's Commission on Accreditation, and the California Board of Behavioral Sciences. HFO's CE Program's Advisory Committee and authors are comprised of over 60 nationally-recognized experts in behavioral medicine.
###