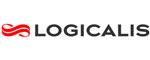 Managed services providers, however, typically have much more advanced toolsets at their disposal. This means instant diagnoses and faster remediation, but it also gives them access to data and information.
(PRWEB) August 30, 2011
When businesses turn to managed service providers, they are typically looking to resolve significant pain points within their IT organizations. But according to Logicalis (http://www.us.logicalis.com), an international provider of integrated information and communications technology (ICT) solutions and services, there are a myriad of hidden benefits that companies can gain through a managed services relationship.
"Businesses that do not have a managed services relationship are relying on their own internal toolsets to help them pinpoint and resolve IT service issues," says Mike Alley, director of managed services solutions for Logicalis. "Managed services providers, however, typically have much more advanced toolsets at their disposal. This means instant diagnoses and faster remediation, but it also gives them access to data and information that can be invaluable to clients – data no one initially thinks to ask for – and which can mean surprising added benefits for the client company."
Six Surprise Benefits of Managed Services
1. Increased Efficiency: Many of the companies that turn to a managed services provider for management and remediation have become accustomed to the "firefighting method" of tracking and responding to events. With the more mature toolsets available to managed services providers, events causing user problems are instantly and automatically reported, allowing remediation to start immediately. Many times, the efficiency gains through managed services are so great that businesses are surprised by the extent of the inefficiency of their prior system.
2. Reduced Downtime & Risk: Not only can a managed services provider track and begin remediation of a known event more quickly and efficiently than the business could in the past, but through the robust tools available to managed services providers, many events can be headed off at the pass. Managed services organizations are able to determine that a failure is imminent in many cases, thereby allowing remediation efforts that will actually prevent the failure from occurring in the first place, which clearly reduces downtime and risk for the client company.
3. Capacity Planning Information: Managed services clients are able to realize an added benefit that they may not even have considered: Because the managed services provider's tools are constantly monitoring the performance and capacity of the client's file system space, database size, network bandwidth and more, all of that information is captured and held as historical data. The client has access to this data and can use it to analyze trends in performance or capacity associated with a specific device or database and to make educated, informed decisions about future IT capacity and performance needs as a result.
4. Custom Dashboards: Managed services providers often provide clients access to stored historical data through a client portal. Clients can see service tickets, when they were resolved, what the resolution was, and performance information both historically and in near real time. What few clients think to request is a custom dashboard for various members of the business' executive staff. A CEO, for example, might want a green light on his desktop to indicate that all systems associated with an ERP system are functioning normally; if he sees a yellow light, he knows he needs to call someone to drill down into what's happening. Customizations like these that are beyond the standard reporting can be created to match the needs – as high level or as granular as desired – of various executives inside the client organization and are an amazingly powerful added benefit of the data a sophisticated managed services company is able to capture and synthesize.
5. Up-to-Date Patch Management: When client companies' IT staffs are too busy with firefighting responsibilities, patch management is one of the things that tends to fall to the back burner. This can leave an organization at risk for downtime, security vulnerabilities and incidents that a vendor may not support when patches are too far behind. Managed services providers can not only manage patches so that they remain up to date continuously, but they typically can provide a user with a patch management SLA spelling out the details of this little-known, but valuable service.
6. Better Understanding of the Infrastructure: There are a lot of little things that make a big difference in the efficient management of a company's IT infrastructure, but unfortunately, many of these fall through the cracks in most organizations due to a lack of time and resources. When a client company engages a qualified managed services provider, another surprise benefit comes in the form of periodic reviews. Managed services providers will constantly be on the lookout for anything that might put the client's IT environment at risk, and mitigating that risk is their job. Devices that are nearing end of life, OS upgrades that need to be done – these can be discussed in periodic reviews and determinations made about how to resolve them before they become an issue. Additionally, managed services providers can help clients create a well-defined list of which technology products – hardware and software – are tied to business-critical functions so that different service priority levels can be assigned on a true needs basis.
To learn more, visit Logicalis' dedicated managed services Web site.
Watch a brief video on Logicalis' managed services tools and processes.
Twitter: Follow us to keep up-to-date with @Logicalis.
About Logicalis
Logicalis is an international provider of integrated information and communications technology (ICT) solutions and services founded on a superior breadth of knowledge and expertise in communications & collaboration; data center; and professional and managed services.
Logicalis Group employs approximately 2,500 people worldwide, including highly trained service specialists who design, specify, deploy and manage complex ICT infrastructures to meet the needs of over 5,000 corporate and public sector customers. To achieve this, Logicalis maintains strong partnerships with technology leaders such as Cisco, HP, IBM and Microsoft.
The Logicalis Group has annualized revenues of over $1 billion, from operations in the UK, US, Germany, South America and Asia Pacific, and is fast establishing itself as one of the leading IT and Communications solution integrators, specializing in the areas of advanced technologies and services.
The Logicalis Group is a division of Datatec Limited, listed on the Johannesburg and London AIM Stock Exchanges, with revenues of approximately $5 billion.
For more information, visit http://www.us.logicalis.com.
###