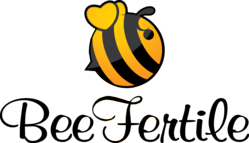 What sets BeeFertile® apart, is their unique proprietary Royal Jelly blend. Royal Jelly is a honey-like substance fed to the Queen Bee to enable her to produce up to 2,000 eggs per day.
Heber City, Utah (PRWEB) August 30, 2011
The key to unlocking infertility does not lie in drugs or costly medical procedures but rather, with the bee population. The Queen Bee in fact. Bees are increasingly realized to be the foundation of our ecosystem. With their breakthrough product BeeFertile®, Josh and Chavah Bellows have harnessed the power behind the Queen Bee to create a supplement that helps couples conceive, naturally. For couples that have been let down by other fertility products – many of which were developed 15 years ago – BeeFertile® is based on a generation's old regimen, boosted by the latest research, that has helped countless women conceive. The Bellows' understand the frustration a couple can feel when they are unable to become pregnant, because they have experienced it for themselves. Handed down from Chavah's father, they have streamlined and scientifically-validated a formula of fertility boosting vitamins, minerals, and bee products into an affordable regimen for men and women. It worked for them, and they created BeeFertile® so it can work for you.
What sets BeeFertile® apart, is their unique proprietary Royal Jelly blend. Royal Jelly is a honey-like substance fed to the Queen Bee to enable her to produce up to 2,000 eggs per day. It was recently recognized by the The Banting Institute of Ontario for its tie to longevity. Royal Jelly is nutrient rich in protein and Vitamin B, which can improve fertility in men as well as women. In addition to the powerful Royal Jelly, BeeFertile® also utilizes the fertility boosting Bee Pollen. Bee Pollen is the male seed of flowers needed to fertilize the plant – it is the essence of life. Pollen is packed with tons of vitamins, minerals, amino acids, proteins and hormones. This granular substance aids diminished sexual desire, improves energy, and in some cases relieves prostate problems. In addition to promoting fertility in men and women, both Royal Jelly and Bee Pollen have been linked to alleviating menstrual cramps. The last of the bee products used in BeeFertile® is honey. While honey has been used for 2,000 years to heal burns, abrasions, and other ailments, it also is helpful in nourishing and improving sperm. BeeFertile® is built on a foundation of ingredients found in nature, not in a lab. Josh and Chavah Bellows have searched the globe for the finest organic and natural ingredients.
BeeFertile® offers kits for men, women, and couples. These two-part kits include a three-month supply of supplemental vitamins and a three-month supply of their proprietary Royal Jelly formula. Each kit is specially formulated with over 20 natural ingredients to optimize each gender's reproductive health. The women's kit seeks to support a healthy reproductive system and egg production through herbal and natural supplements that includes Chasteberry, Wild Yam Root and Red Raspberry Leaf. Chasteberry, also known as Vitex, has been shown to help to normalize female sex hormones, lengthen luteal phase and lower high prolactin levels, targeting some of the causes of infertility. Red Raspberry Leaf contains fragrine, an alkaloid, which helps to tone and strengthen the pelvic region, particularly the uterine lining, thus lengthening the luteal phase. By toning the uterus, it also helps prevent miscarriage and postpartum hemorrhage, due to a relaxed or atonic uterus.
The men's kit is concerned with supporting a healthy male reproductive system and sperm production through a regimen of vitamins and supplements like B-12, Copper, Pine Bark Extract and L-Carnitine. Pine Bark Extract is a unique and very powerful super-antioxidant, which can increase normal sperm function, sperm health, and motility in sperm. L-Carnitine is an amino acid that is necessary for proper function of sperm cells and in a recent study improved sperm concentration, motility and morphology in men with poor sperm quality, resulting in a significantly higher pregnancy rate. If men or women tried to take all BeeFertile's key ingredients separately they would be spending over $350 each on dozens of pills and ingredients, as Chavah and Josh did when they were first undertaking the regimen, which is why they were inspired to create the BeeFertile kits.
BeeFertile® is just the beginning for HiveNaturals®. Josh and Chavah Bellows are rolling out a dozen more products to support every stage of pregnancy from pre-natal to post-partum. HiveNaturals® is a privately run company with one goal in mind: to give others a safe, natural, and affordable alternative to making their dream of a family come true. Harness the reproductive power of bees and be the next BeeFertile® success story.
HiveNaturals® is based in Heber City, Utah, where Josh and Chavah Bellows live with their 2 children, and one on the way, all conceived with the help of BeeFertile®. Learn more and order at http://www.BeeFertile.com.
###