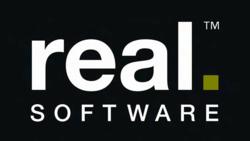 Integrating with so many devices was a key differentiator for iSMARTtrain, and despite the complexity, Real Studio made it easy.
Austin, TX (PRWEB) August 30, 2011
Real Software, creator of cross-platform software development tools, today announced that Stuart Tevendale, a triathlete and self-taught programmer, developed iSMARTtrain, a full-featured athletic training journal application. iSMARTtrain is the first application to integrate with multiple heart rate monitors, GPS and bike power meters allowing endurance athletes to easily manage their workout data and optimize their training workouts.
Stuart developed iSMARTtrain in just six months using Real Studio. Because of Real Studio's rapid application development features, he saved years of development time. Stuart launched the application in January 2011 on the Mac App Store and has already had thousands of users, including the elite duathlete and former World Champion Joerie Vansteelant. He's currently working on a new application for training indoors and plans to continue creating more apps in Real Studio.
The Background

Stuart Tevendale, a self-taught programmer and hobbyist based in Aberdeen, Scotland, had an idea to create an athletic training journal application for Mac users.
An avid Mac user and longtime triathlete and cyclist, Stuart was frustrated with having to download all of his heart rate monitor data into Windows after workouts. He wanted to develop an app for Mac users that would incorporate data from a variety of popular training devices.
Stuart had been developing for years in Codewarrior, but found it to be too time-consuming. He knew that developing a training journal would be complicated since it required integration with multiple training devices and he didn't think he could ever finish the project with his current toolset.
To complete an application this complex, he needed a rapid application development tool that allowed for easy deployment on the Mac App Store.
The Solution
Stuart determined that Real Studio from Real Software had all the features he was looking for.
Rapid Application Development: Real Studio is a rapid application development environment that gives programmers the power to write, test and ship software four times faster than C++ or Java.
Serial Device: Real Studio allows you to easily and directly communicate with serial devices via its Serial Control.
Support: Real Studio offers a plethora of training resources for programmers just starting out and the active user community is extraordinarily helpful.
Integration: Real Studio integrates with many web technologies and popular databases, including Postgres, MySQL, Oracle, Microsoft SQL Server (Windows only) and ODBC.
Interface toolset: Real Studio allows for implementation of dynamic, on-the-fly menus and interface elements, which can change based on database queries, image formats, and conditional checks.
Security: Real Studio compiles code into secure machine code that eliminates the security concern inherent with Java's byte code.
Supporting Quotes – Stuart Tevendale, Hobbyist Developer

"Real Studio provides a stable codebase that requires minimal changes despite the evolution from Mac OS 9 to Mac OS X. The same is true now that Real Studio is moving from Carbon to Cocoa. Other development tools would have required quite a bit of work changing the source code to cope with these updates."
"Real Studio offers streamlined development time compared to XCode. There are plugins available to cover most needs not met by Real Studio functions and the strong developer community means there's always support and answers available to development problems."
"Integrating with so many devices was a key differentiator for iSMARTtrain, and despite the complexity, Real Studio made it easy. Most of the devices use simple serial communications (or IrDA) for interfacing, so the serial port support within Real Studio made it quite simple to support the devices. The hardest part was reverse-engineering the data protocols."
"Real Studio makes it quick and simple to write small apps to work on the reverse engineering, before integrating the code and interface back into the main iSMARTtrain application. The memoryblock classes helped immensely when it came to manipulating the binary data transmitted to the application from the devices."
"The decreased development time using Real Studio means that we can quickly 'mock up' new interfaces much more quickly than we can with our XCode projects or Visual Studio projects. We can also provide quicker turn-around to our clients for their bespoke application requests."
About iSMARTtrain
iSMARTtrain is an application for endurance athletes, such as cyclists, runners & triathletes. It allows them to log their training and review it in a variety of formats (i.e. graphs, total distance, time, etc.). It also interfaces with a number of heart rate monitors and bike power meters to enable athletes to download data from these and analyze it in the application. It's been developed in conjunction with leading coach Joe Beer, who has over 20 years experience coaching all levels of athletes from beginners to world champions.
About Real Studio
Real Studio is a full-featured cross-platform software development tool suited to creating a wide range of applications, from utilities to enterprise-class applications. Real Studio Personal Edition for Windows, Linux or Mac OS X is priced at $99 and is geared for hobbyists and students. Real Studio Professional Edition, required for cross-platform (Mac OS X, Windows and Linux) compilation, is $299. Real Studio Enterprise Edition, made for full-time developers, is priced at $995, and offers the ability to develop and deploy on Mac OS X, Windows, Linux, and the web. Real Studio Web Edition is now available and priced at $599. For more information or to download Real Studio today, visit Real Software at http://www.realsoftware.com/download.
About Real Software
Real Software provides Real Studio, a cross-platform desktop, console and web development tool. Real Software was founded in 1996 and is based in Austin, Texas. For more information visit http://www.realsoftware.com or call 866.825.2114.
###