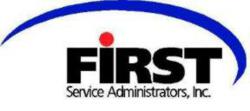 FSAI is honored to have been selected by FHAMC as its partner in providing self-funded administration for members' health plans.
Lakeland, FL (PRWEB) August 30, 2011
First Service Administrators, Inc. (FSAI) today announced that it has been selected by Florida Hospital Association Management Corporation (FHAMC) as its preferred third-party administrator of healthcare benefits services. FSAI is a premier third-party benefits and risk management administrator for hospitals, healthcare systems, and public entities.
"We are honored to have been selected by FHAMC as its partner in providing self-funded administration for members' health plans," said FSAI CEO Chandler Rapson. "We are equally thrilled to jointly roll out the FHA/FSAI 'ACO Ready' platform, which will allow their members to achieve ACO compliance and readiness immediately."
He continued: "FHA members will receive these advanced services at a significant discount available only to FHA member hospitals. FSAI and FHA are leading the country in episodic payment processing and customized algorithmic solutions to meet the needs of the evolving healthcare marketplace."
FSAI delivers customizable business process outsourcing (BPO) to individual, group, voluntary and association plans and upholds the highest standards of administrative support. A key differentiator for FSAI is its ongoing collaboration with hospitals and insurers, which allows it to continually expand its suite of client-focused administrative solutions to meet changing market needs. For more information on FSAI and its risk management administrative solutions, contact brian.christman(at)myfsai(dot)com.
About FSAI
First Service Administrators (FSAI), a leader in the ACO movement, is a leading risk management company providing third-party benefits administration with a focus on innovative cost containment solutions to the healthcare industry, mid- to large-sized public and private self-funded employer groups, and government Medicaid programs since 1985. FSAI offers a flexible approach to benefits administration, tailoring its suite of superior healthcare cost management services to each client's specific needs. FSAI is committed to enhancing the physical and financial well-being of clients and their employees through a powerful combination of efficient plan administration, network management, predictive modeling tools, and life-enriching wellness and disease management programs. For more information, visit http://www.myfsai.com.
About FHAMC
The Florida Hospital Association Management Corporation (FHAMC) is a subsidiary of the Florida Hospital Association (FHA). FHAMC provides services and support to the hospital members of FHA, including through development of relationships with key partners such as FSAI to provide solutions that support the mission of hospitals to provide the highest quality of care to the patients they serve. For more information, visit http://www.fha.org
###