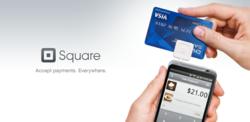 "By giving parents the option to pay their sitters with credit cards, the experience of babysitting is even more efficient and enjoyable..." Armstrong explains.
San Francisco, CA (PRWEB) August 31, 2011
Parents face many obstacles to the babysitting process such as finding someone they trust, someone who is available, and figuring out payment. Sitter Pals works to eliminate the frustration by allowing parents to join a network of their friends and sitters, post a job instantly to a network of trusted sitters, and now pay with the ease and convenience of credit cards. Through their partnership with Square, Sitter Pals' sitters can register for the free app and credit card reader either as an existing sitter in the network or a new sitter. There is no-risk and no-obligation for sitters signing up to use the credit card reader with their smart phone. Now parents can pay exactly what they owe their trusted sitters, without having to stop by the ATM on the way home.
By accepting credit cards with the Square app and reader, sitters can easily track their babysitting income and email receipts to parents. Parents swipe their credit card, sign on the sitter's smartphone or iPad with their finger, and the transaction is complete. Sitters receive the payment the next day in their bank account, with a flat charge of 2.75% for each transaction. For regular families the sitter babysits for, they can utilize Square's Card Case to pay through identity and payment details stored in their account, without even having to pull out their credit cards.
Sitter Pals Founder and President, Amanda Armstrong, envisioned transforming the process of booking trusted sitters with the launch of Sitter Pals in April 2011. As a mother of two looking to make the process of babysitting easier, Armstrong sought a better way for parents and sitters to complete their transactions. "By giving parents the option to pay their sitters with credit cards, the experience of babysitting is even more efficient and enjoyable for both parents and sitters," Armstrong explains. "As an added benefit, parents skip the ATM and the fees," Armstrong adds "while putting that transaction towards their credit card points or miles."
About Sitter Pals
Tulsa-based Sitter Pals launched in April 2011 as a nationwide secure social network of parents, their close friends, and the sitters they know, trust, and hire. The process of finding and booking a trusted sitter is transformed by Sitter Pals, allowing both parents and sitters to effectively manage babysitting jobs in real time. Sitters can join Sitter Pals for free and receive an unlimited number of jobs from their network. Parents can join as a free Standard Member or as a Premium Member (to be released September 2011) at $9.95 a month or $99 a year.
About Square
Square has revolutionized millions of everyday transactions between buyers and sellers with its free credit card reader for mobile devices. Founded in 2009, and headquartered in San Francisco, Square is currently available in the U.S. More information is available at squareup.com.
###