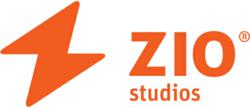 BRAINZ is about to put themselves on the map in a big way
Bogota, Colombia (PRWEB) August 31, 2011
ZIO, one of Latin America's top animation and gaming studios, announced that Mr. Angel joined its board of directors after its closing of a $1.3 million Series A funding round several months ago.
"Diego is a proven gaming visionary and innovator. We are privileged to count on his counsel and experience to guide our efforts. He is a very engaged board member and is playing a key role in the company's strategy to develop transmedia properties with global appeal", said Alejandro Gonzalez, company co-founder and CEO.
Diego Angel has an extensive record of international success. He worked closely with Shigeru Miyamoto as part of Nintendo's legendary "dream team" and pioneered open world racing games with Midtown Madness and the award-winning Midnight Club series. He also created the Angel Game Engine, which later evolved into the Rockstar Advanced Game Engine (RAGE). He sold his San Diego-based company Angel Studios to Rockstar Games in 2003.
ZIO's gaming studio, BRAINZ is preparing to release its first set of next-generation 3D social and mobile games this fall. BRAINZ releases will blend sophisticated animation work with strong storytelling components to create a unique gaming experience that cannot be found on emerging platforms today.
"BRAINZ is about to put themselves on the map in a big way. There have been some pretty interesting games coming out of Latin America in recent years. But no one is leveraging their animation and storytelling DNA like these guys. It's going to be a fun ride", said Diego Angel.
ABOUT ZIO
ZIO is an award-winning global animation, gaming, and transmedia studio in Bogota, Colombia. ZIO has a team of over 65 amazingly talented creative and technical staff members; it is made up of 3 studios: BRAINZ, its games and new media unit; STORYZ, its TV/Film animation production house; and MOMPOZT, its post-production and visual effects shop.
###