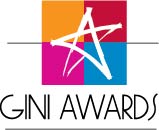 The Gini Awards recognize the heroes that go above and beyond in their role as volunteer.
Kansas City, MO (PRWEB) August 31, 2011
Mrs. Virginia Brown, or "Gini" as her friends call her, is the founder of the national nonprofit organization Smiles Change Lives. Founded in Kansas City by Mrs. Brown and her son Thomas Brown, Smiles Change Lives (SCL) has helped more than 1,500 children receive affordable orthodontic treatment in partnership with caring orthodontists.
"The Gini Awards recognize the heroes that go above and beyond in their role as volunteers," shares Gracie Harrison, Volunteer Coordinator for the agency. "What could be more appropriate than to name our premiere service award after our founder who has created a legacy of care for under served children?" adds Ms. Harrison.
SCL works with 460 volunteer orthodontists nationwide and utilizes hundreds of office, committee and event volunteers in its Kansas City headquarters. Six individuals and two companies will be honored this year as remarkable ambassadors for the SCL mission of providing access to orthodontic care for children in need.
An awards reception will be held Friday, October 14th, from 5:30 – 7:00 p.m. at The American Restaurant in Kansas City, MO. The following individuals will receive a Gini Award in recognition of their volunteerism and outstanding service to children's oral health:
3M Unitek - Monrovia, CA
A substantial financial investor and staunch supporter of the SCL mission, 3M staff from coast to coast have been instrumental in recruiting orthodontists to the program and providing support. Because of 3M, hundreds of new SCL orthodontic providers nationwide are working with Smiles Change Lives and bracing kids for a better future.
Dr. Hilary Nieberg Baskin - Denver, CO
A force to be reckoned with, Dr. Baskin has been a visionary in launching a statewide program serving Colorado, establishing a diverse referral network, conducting orthodontic screenings in her practice, attending public outreach events and keeping SCL at the forefront of Colorado access-to-care networks. Her practice, All About Braces, is "all about SCL!"
Dr. Dustin Burleson – Kansas City, MO
When he's not providing cutting-edge treatment to newborns with cleft palate, or donating his care to dozens of SCL patients each year, Dr. Burleson can be found teaching at the UMKC School of Dentistry and providing care to the toughest cases at area hospitals. Dr. Burleson is a long-time supporter of nearly every SCL event, campaign and outreach effort.
Children's Mercy Family Health Partner s (CMFHP) – Kansas City, MO
CMFHP has become a part of the SCL family through their deep commitment to employee volunteerism. Employee volunteers have not only donated their time, but in 2010 raised funds for SCL through their annual charity golf tournament. Through the commitment of many talented individuals CMFHP has provided SCL with hundreds of hours of support.
Ms. Carrie Hobart – Kansas City, MO
Ms. Hobart began her very successful service to SCL with an unpaid marketing internship early this year. Beginning with 20 hours per week, her work included orthodontist recruitment, information management and applicant processing. Due to her dedication, talent and enthusiasm for SCL, Carrie has now become a full-time member of the SCL staff.
Dr. Randall Markarian – Southern, IL
Determined to help as many children as possible both statewide and nationwide, Dr. Markarian has served SCL as an advisor, recruiter, Community Advisory Board leader, fundraiser and St. Louis-area program champion. Hosting events in his practice, screening patients and treating dozens of SCL cases, Dr. Markarian always finds creative opportunities for SCL.
Dr. Scott McCranels – West Palm Beach, FL
Olympic surfer, outstanding orthodontist and remarkable philanthropist are just a few ways to describe the many successes of Dr. Scott McCranels. A leader in launching the first SCL expansion area serving Florida nearly a decade ago, Dr. McCranels served on the SCL National Board for eight years and assists in recruiting colleagues both locally and nationwide.
Ms. Jan Tracy – Kansas City, MO
The mastermind behind the look and feel of SCL, Ms. Tracy has produced countless works of art, including SCL newsletters, gratitude reports, brochures, displays and collateral. She has also served on our Community Advisory Board and Marketing Committee for over a decade. Jan's tasteful eye has been influential in reaching the many audiences SCL serves.
Because of the dedication of these and hundreds of other volunteers annually, Smiles Change Lives will connect caring orthodontists with more than 700 children in need in 2011. For information on volunteering for SCL or attending the Gini Awards event, please visit http://www.smileschanglives.org/giniawards or email gracie@smileschangelives.org. For information on becoming an SCL provider, visit http://www.smileschangelives.org/learnmore or email andrea@smileschangelives.org.
SCL has immediate openings to serve children, ages 10-18, nationwide. To apply for assistance, please visit http://www.smileschangelives/apply or call 888-900-3554 to obtain an application via mail. Information is also available in Spanish.
Smiles Change Lives (SCL) provides life-changing, essential orthodontic treatment to children from low-income families. Now with a national program, our vision is to provide access to braces for all youth suffering from crooked teeth and misaligned jaws. Since 1997, SCL has created more than 1,500 healthy smiles in partnership with hundreds of caring orthodontists.
###