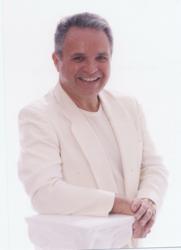 Calello has arranged 38 Top Ten hits, more than any other music arranger in the United States, among 100 songs he arranged which were charted on Billboard.
(PRWEB) August 31, 2011
"Off the Record with Charles Calello', a biography by Stephani J. Murphy, is coming out as a new e-book. In the Broadway hit musical Jersey Boys, a "Charlie" character is a warm body who speaks no lines. He is nonetheless essential to the story of The 4 Seasons' rise to fame.
In real life, "Charlie" is music arranger Charles Calello, whose unique career speaks volumes and has been highlighted in a biography written by Stephanie J. Murphy. The author said she has agreed to publish "Off the Record with Charles Calello" as an e-book.
The story will appeal to fans of pop culture and history and to those intrigued by genres of music and the people who shape them, Murphy said:
"Charles is a genius whose work was essential – and not just to Frankie Valli and the Four Seasons. His larger career meant arranging music for Frank Sinatra, Barbra Streisand, Bruce Springsteen, Engelbert Humperdinck, Glen Campbell, Neil Diamond, and Paul Anka, among others. If you are less famous than the people you work with, so be it. It means you are world-class. It means the best recording artists know where to find you. And with Charles, they still track him down."
Murphy said the project involved years of research, conversations with Calello, and personal interviews with his associates:
"Writing it was an exercise in explaining a beautiful mind to the universe … a great musical mind wading into his career at the same time that Eisenhower was shaping the free world."
Calello has arranged 38 Top Ten hits, more than any other music arranger in the United States, among 100 songs he arranged which were charted on Billboard.
Publishing the biography as an e-book makes sense, she said, given advances in technology which traveled a parallel universe with Calello's career:
"He began writing arrangements in the post-cylinder days, on acetates, when songs were recorded on early 78-rpm discs. Then came mikes and amplifiers, 33 1/3 LPs, 45-rpm singles, the 12-inch LP, and extended play with micro-grooving. Along came 8-track tape cassettes, to be upstaged by the laser-beam compact disc, MP3s, and beyond."
Murphy interviewed David Geffen, Frankie Valli, Ronnie Milsap, producer Bob Crewe, songwriter Sandy Linzer and singer Deana Martin. Each shared unique anecdotes about the master behind the magic in the music.
Geffen recalls being the manager for singer/songwriter Laura Nyro when Calello wrote the arrangements and co-produced her epic album, "Eli and the Thirteenth Confession."
Frankie Valli gives his take on Calello's arrangements of the greatest hits recorded by The Four Seasons, plus some classics Valli recorded solo. It details their close friendship since the late 1950s in Newark, N.J., and talks about Calello's own run as a member of The 4 Seasons, when he played bass while writing arrangements.
Crewe recalls time-certain memories of studio experiences with The Four Seasons, as well.
And Milsap confirms their ongoing rapport, noting that Calello also conducts the orchestra whenever Milsap performs symphony dates.
Murphy is also a photographer and freelance writer. During her career as a journalist, she wrote numerous profiles of people and places; travels throughout America, as well as assignments in Australia, Canada, Cuba, Finland, Italy, Portugal, Spain and Sweden.
She has interviewed tycoons, celebrities, scholars, scientists, musicians, artists, entertainers, and athletes, analysts and policy-makers. Among them: Donald Trump, Melania Trump, Sophia Loren, Tony Bennett, Gen. Alexander Haig, Regis Philbin, Michael Milken, Gary Player, Zbigniew Brzezinski, Dr. Murray Gell-Mann, and Arthur Laffer.
She was a columnist and writer with the Palm Beach Daily News from 2000-2008. Her feature articles and photographs have appeared in numerous publications. She is currently writing a book about New Jersey.
###