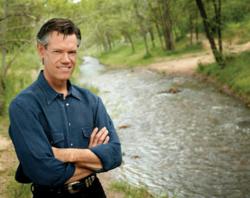 Nashville, TN (PRWEB) August 31, 2011
Production of the "16 South" soundtrack is underway in Nashville. Music Supervisor, Aaron Benward, is busy producing some amazing tracks that will ultimately end up in the movie and on the album. The soundtrack includes Randy Travis, Daniel DeWitt, Aaron Benward, Donald Teague and Tom Dvorak, with other super star country talent currently in negotiations. The film's score is being composed by talented Texas musicians, Rusty Tulius and Gavin Phillips.
"16 South" is written and produced by talented Texas screenwriter, Hope Kelley. The film is directed by Jeffrey Travis, with Jayson Crothers as Director of Photography. Matt Patterson and Sandra Steele are also working as Producers on '16 South'.
Ms. Kelley says, "This is such an exciting project. With the attachment of such an amazing soundtrack, there is something here everyone will love. I can't wait to debut all of the singles on the album. Ed Spacek, of the Spacek Company in Austin, will be promoting the soundtrack nationally to radio stations upon it's release. Pretty cool to say we're making a movie and an album."
The project includes actors Randy Travis, Hope Kelley, Daniel DeWitt, Aaron Benward, Donald Teague, Lorraine Bencivengo Ziff, Sandra Steele, Tom Dvorak and many other great talent currently in negotiations.
Some of the talented young stars already signed to '16 South' include, Luke Benward ('How to Eat Fried Worms', 'Dear John', 'When We Were Soldiers') and Danielle Campbell ('The Prom'), Matthew Ziff ('Searching for Bobby D' and 'Hardflip'), and film new-comers and brothers, Gavin Phillips and Dylan Phillips.
Executive Producer, Hope Kelley says, "It's exciting to have such an amazing team of talented actors, musicians and crew bringing this project to life." Donald Teague, Co-Executive Producer says, "Our goal from the beginning has been to grow the Texas film industry. It's great to be a part of something that helps us succeed in that goal."
http://www.16SouthFilms.com
###