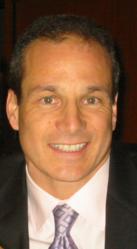 San Diego, CA (PRWEB) September 28, 2011
Alex Galindo attorney with the law offices Curd, Galindo & Smith, LLP and Richard Wynn with the Wynn Law Group have filed a $30,000,000.00 wrongful death claim on behalf of the Le family against the City of Escondido and Officer Matthew Nelson.
The Le family contends in its lawsuit filed in the United States Destrict Court for the Southern District of California entitled Le v. City of Escondido Case No.: 3:11-cv-02241 BEN (nls). The Le family contends in the court documents that Officer Matthew Nelson allegedly used unlawful and excessive force when he shot and killed Van Dinh Le. The Le family alleges that officer Matthew Nelson had no reason to shoot Mr. Le as he did not pose a threat to anyone while he was in the bathroom of his own home. Earlier in the morning Mrs. Le saw her husband with a pair of scissors and she called 911 but the call did not go through. She was able to summon a neighbor who called 911. Three Escondido Police officers arrived and entered the residence and noticed Mr. Le in an upstairs bathroom. The Le family alleges that the officers were negligent in failing to calm Mr. Le down and address his mental illness and instead rushed him and attempted to force him out of the bathroom for no reason. Officer Matthew Nelson contends that Mr. Le lunged at him with the scissors and as a result he fired one shot in self-defense. The official County of San Diego Coroner's Report and Autopsy shows that Mr. Le was standing straight up and not in a lunging position when Officer Nelson took the fatal shot.
Mr. Le is survived by his two adult children and his wife.
Curd, Galindo & Smith, LLP is a civil litigation firm that represents corporate, real estate and professional clients of all sizes in their business transactions, and those who have been seriously injured or have lost a family member due to an accident, defective product, police misconduct or negligence. The law firm has recovered millions of dollars for its thousands of clients since 1995 by winning complex and challenging business, commercial and real estate disputes, death and injury cases involving police misconduct, traffic collisions, work place injuries and defective products, including defective automobiles, against some of the world's largest companies and governmental agencies. Mr. Galindo specializes in personal injury, civil rights and product liability litigation.
Follow Curd, Galindo & Smith, LLP on Facebook.
###