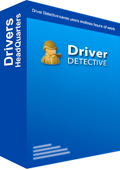 The partnership makes perfect sense since our software offerings are complementary to each other and serve the same consumer market.
(PRWEB) September 07, 2011
PC Drivers Headquarters, Inc. (DHQ), global authority in the PC driver market, proudly announces that they will be distributing Norton PC Checkup. DHQ, already delivering device drivers (including Acer, HP, and Dell drivers) supported by their trusted driver update software to nearly 3 million subscribers, has now added Norton PC Checkup to their service menu.
"Distributing Norton PC Checkup makes perfect sense as it complements our tools. Norton PC Checkup enables us to check for security and performance problems in addition to missing or faulty device drivers," comments Bogdan Odulinski, VP Marketing, PC Drivers Headquarters.
"PC Driver Headquarters offers a valuable service to hardware manufacturers and consumers alike by ensuring PCs are running at peak performance with the most up-to-date software," said Kevin Chapman, vice president and general manager, Worldwide Consumer Services at Symantec. "We are proud to work with a firm that is committed to providing excellent service."
PC Drivers Headquarters maintains a peerless database aggregating millions of device-associated drivers from more than six hundred different computer and peripheral device manufacturers. IBM/Lenovo, Acer, HP, and Dell drivers are a few of the official sources from which DHQ extracts and aggregates their content; every addition tested, scrubbed and then published in the expansive DHQ driver catalogue. The company also boasts an average 100,000 daily trial-installs of Driver Detective, DHQ's flagship software, worldwide. Combine all this with their 14 years of business experience in tracking and delivering device drivers within the PC ecosystem and it becomes clear that future unions with other congruent PC-oriented businesses are imminent.
"We are engaged in discussions with PC OEMs and major PC service providers that have recognized the market opportunity in providing device- agnostic services. Our technology provides both the lead generation and the ability to deliver such services at minimal cost," says Mike Hurd, CEO, PC Drivers Headquarters.
About PC Drivers Headquarters:
PC Drivers Headquarters (DHQ) is the global trusted driver update authority. DHQ has produced some amazing and ingenious proprietary software for use in customizable user interfaces and intelligence containing databases for driver update functionality. This has propelled DHQ steadily upward since they started in 1996.
DHQ was the first to market with driver scanning technology, a driver intelligence database, machine model matching technology, driver update enterprise software, customizable user interfaces and integrated tier 1 and 2 support with knowledgebase technology newly marketed under the DriverSupport.com brand. Additionally, DHQ has developed all products on the cutting-edge, secure .NET framework to assure the ability to provide the best possible user experience.
Drivers HQ's goal is to end the frustration of missing or incorrect device drivers for hardware you wish to connect to your PC.
For more information, please visit: http://www.pcdriversheadquartersinc.com/
# # #