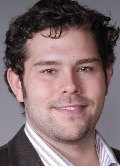 MobManager tracks redemption data and provides revenue analytics to give business owners the confidence to make decisions about their daily deal campaigns.
Chicago, IL (PRWEB) September 14, 2011
It is an easy thing to overlook, but more and more merchants who offer daily deals through Groupon, LivingSocial, BuyWithMe and other on-line deal offering programs are becoming stressed out trying not to become another headline and lose money on their deal, not to mention how to manage voucher redemption and understand if their deal is profitable.
MobManager takes over where Groupon left off. The platform allows businesses to manage multiple daily deal campaigns and collect customer email addresses at the time of purchase on an iPad, iPhone, and other web-enabled devices. MobManager's built-in CRM tracks customer purchase history enabling merchants to send automated, customized, email and mobile marketing campaigns to improve customer retention and build customer loyalty.
A key feature MobManager offers is to automate email, mobile, and social media marketing for small businesses to increase reach, improve loyalty, and grow profits. "Groupon will deliver you 1,000 customers, but what are they doing to get someone back in for the second, third visit?" Wachtendonk says. Today Groupon does provide an iphone app and website to help merchants manage redemption, but it doesn't solve the fundamental problems of giving merchants a straight answer if merchants are making money.
For more information visit http://www.mobmanager.com.
###