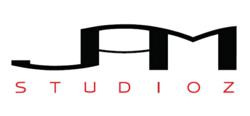 WHY CALL WHEN
YOU CAN di·al?
Dallas, TX (PRWEB) September 06, 2011
This unique App will transform the everyday dialer into a sophisticated, interactive multi-language experience. With dial Emotion, one can experience elegance through script numbers and audio read-back, in language of choice (English, Spanish, French, Italian, German, and Portuguese). Continue expressing individual style with options in both classic and modern backgrounds, fonts and colors. In addition, this exclusive and innovative dialer promotes usability by allowing effortless access to the existing contact list.
For a highly entertaining dialing experience, dial Ninja is the perfect product. Engage with the dialer through the use of an interactive Ninja character. User selects numbers on an Asian-themed background as the Ninja jumps and slashes numbers with his katana sword. The dial Ninja App makes complete use of amusing sound effects and characterization to enhance one's total dialing experience.
The third app in this new collection from JAM Studioz, dial Frog'r, makes its debut as an amusing and humorous frog awaiting direction. This is a "one of a kind" dial-ing App that will build excitement as Frog'r extends its tongue to catch dragonflies by day, or fire flies by night, in sync with the time of day/time zone.
These completely compatible and highly distinctive dial Apps have multiple setting options. So, "Why call, when you can dial?" dial Apps are currently available for $.99 each at the iTunes App store. For more dial App information and demos, please visit http://www.jamstudioz.com.
###