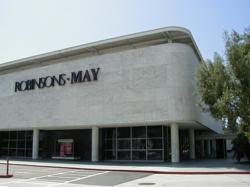 In the case of Macy's, they are trying to claim they still own trademarks which they haven't used in many years and still believe they have a right to them in perpetuity." "That's not what the US trademark laws were meant for."
Newport Beach, CA (PRWEB) September 08, 2011
Macy's Department Stores, the largest owner of department stores in the United States has filed oppositions(Opposition No. 91200637 Serial No. 85137183) to block the use of their expired trademarks with the United States Patent and Trademark Office. Strategic Marks, LLC the company applying for the expired marks calls it "simply corporate bullying" and will not give up on its right.
Strategic Marks, LLC, a company focused on acquiring old brands and rebuilding their respective products such as Leaf Brands™ and the iconic candy brand Astro Pops®, filed for the defunct Macy's trademarks of Robinson's, May Company, Filene's, and Jordan Marsh in September of 2010 in hopes of rebuilding their names and hopefully the stores themselves.
"We conducted quite a few months of research that showed consumers are not happy with today's shopping experience after Macy's merged with Federated and May Department Stores back in 1994 and 2005 respectively," says Ellia Kassoff the CEO of Strategic Marks. "The whole experience is quite drab with no localized marketing or buying for the local stores. People want to go back to the days when it was a real experience shopping at their local department store. They really miss that," Kassoff says.
"I had a feeling Macy's would try and block the acquisitions of their old trademarks but they even admitted in their oppositions, they are no longer using the names, yet will not give them up. This goes against the whole trademark process of the United States. We believe it's quite obvious they are only out to intimidate the small guy, even when they have no legal standing," Kassoff ends.
Macy's filed oppositions the day before Strategic Marks were set to finalize the old trademarks with the USPTO office, in hopes of blocking the use of any company using trademarks, even those that are expired. "Macy's has a history of intimidation," Kassoff believes. "On April 26th 2011, Macy's tried to block our cancellation of the Abraham and Straus trademark, after we initiated the trademark cancellation process for non-use through the USPTO office. Macy's then came back almost a month later after they defaulted for not responding and claimed their merger paperwork and addresses were never updated when they bought Federated. Now, come on! This is a big corporation with many lawyers and they actually claim they didn't update their information properly 15 years ago?" Kassoff says.
Macy's had not used these trademarks in over 15 years and by law, they lose them.
The law offices that represents Strategic Marks against Macy's believes it's a matter of the big corporation not using the patent and trademark laws as they were enacted, so this litigation works against the small guy. "Our office sees this type of opposition quite often with companies trying to keep trademarks that are canceled, abandoned or are not being used," Strategic Mark's Attorney says. "In the case of Macy's, they are trying to claim they still own trademarks which they haven't used in many years and still believe they have a right to them in perpetuity. In their claim, Macy's even admits they are no longer using the marks! That's not what the US trademark laws were meant for. We expect to prevail. Many corporations try to file many oppositions and counterclaims in hopes the small guy will get scared and walk away. Mr. Kassoff told me at the beginning, we need to fight for what's right and the consumer is yearning for more choices. Macy's decided to get rid of these department store names and turn the stores into Macy's. We think we have an opportunity to bring selection and service back to shopping," Strategic Mark's legal counsel states.
About Strategic Marks, LLC: Started in 2010, Strategic Marks, LLC is focused on rebuilding of some of the most well-known companies and brands you loved from years past. Currently they have acquired Leaf Brands™, (once the fourth largest candy producer in North America) and the classic Astro Pop® candy lines. They are currently working on bringing back other iconic brands as well.
###