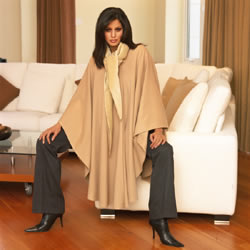 FEDEX and Donegal Importers let you track your order from Ireland's shore to your door.
Dublin, Ireland (PRWEB) September 12, 2011
John Murray, CEO of Donegal Importers, LLC announced in Dublin, Ireland today, "Starting October 1, 2011 all orders placed online thru Donegal Importers will ship free with FEDEX." Mr Murray went on to state, "FEDEX gives us the ability to process all orders quickly this holiday season and gives the customer the piece of mind that they will be able to track their order successfully."
John Murray also stated at the announcement in Dublin, Ireland today "we feel at Donegal Importers we are the best source online to buy authentic products produced in the Republic of Ireland." In the past three years "Donegal Importers has grown into one of the largest suppliers of Ireland produced products. The extensive range of celtic jewelry, apparel, accessories and organic cosmetics all produced in Ireland must be shipped over quickly and the customer has to have tracking capability in the Christmas season. I believe in choosing FEDEX and offering the service free of charge only positions Donegal Importers as the best choice when buying a product from Ireland."
Donegal Importers has offices in both the United States and Ireland.
# # #