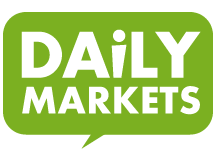 By using our car insurance quotes search box, you can gain access to several major insurers and get quotes at the same time. This will save you a lot of time and money.
New York, NY (PRWEB) September 07, 2011
DailyMarkets.com, a personal finance website based in New York that helps consumers save smarter and invest smarter, has just released 7 tips to help U.S. consumers find the best and cheapest car insurance rates available in the market, so that they can benefit from the best insurance policies that are available in the particular state they live in.
Car insurance is one of the types of insurance that most Americans have and that many of DailyMarkets.com's readers are interested in. The reason for this is that car insurance is required by law all over the U.S., even though the specific terms and car insurance requirements differ from state to state according to the local laws. For this reason, DailyMarkets.com has released these tips in its new insurance section, along with its new search tool to compare insurance rates.
"Since many people don't understand too much about car insurance or insurance in general, they end up having to pay more for fewer insurance benefits than they could get elsewhere," says Grace Cheng, CEO and founder of DailyMarkets.com. "Understanding about insurance and knowing how to find the best and cheapest quotes is crucial these days since the economy is in a downturn and cutting down on expenses is imperative in order to save up some extra cash."
DailyMarkets.com has compiled a list of the 7 best tips for getting cheap car insurance quotes. For example, to compare insurance quotes, DailyMarkets.com has a search tool that readers can use to find the best insurance rates in the state they live in, be it for life, health, home or car insurance.
"Car insurance premiums can be reduced if you take some time to shop around before renewal time," says Grace Cheng. "By using our car insurance quotes search box, you can gain access to several major insurers and get quotes at the same time. This will save you a lot of time and money."
Also, paying for your insurance yearly instead of monthly is a tip that can save customers money, as the 12 monthly payments during a year usually adds up to more than what the annual payment would be if they paid it all at once. Other tips such as increasing the deductible and combining multiple vehicles under one car insurance policy will also help consumers save more money on their car insurance policy.
Along with the insurance section, DailyMarkets.com also aims to educate consumers about credit cards. In the Credit Card Reviews section, consumers can see the star ratings of credit cards, read reviews and then apply for cards online.
Consumers who wish to earn rewards on their everyday spending will find the Rewards Credit Cards section useful. In this section they will find the best credit cards with the biggest signing bonus offers, which can be redeemed for hotel stays, airfare and much more.
Another helpful tool that is unique to DailyMarkets.com is the compare credit cards search wizard which allows consumers to find the best credit cards that cater to their needs by just typing in a few details about their current spending habits. Consumers wishing to find cards with the best rewards, the lowest interest rates, or the lowest balance transfer fees will find this search wizard particularly useful.
About DailyMarkets.com
DailyMarkets.com is a consumer personal finance and investing site founded in 2008 by Grace Cheng who was named as one of the 'new kids in cyberspace' by Financial Times in 2007. In addition to educating consumers about investing and trading, DailyMarkets.com is also dedicated to helping consumers understand more about credit cards and helping them find the best credit card for their needs. Its comprehensive credit card section is perfect for consumers to browse through the different categories of credit card offers such as 0% balance transfer cards, rewards credit cards, business credit cards, and many others - all of which are direct from banks and card issuers themselves. You can also check out DailyMarkets.com's list of Best Credit Cards 2011. A new insurance section has also been added to DailyMarkets.com to help consumers find the best insurance plan for their individual needs. For more information, visit DailyMarkets.com.
# # #