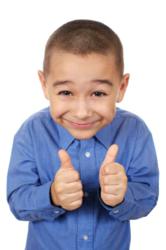 San Francisco, CA (PRWEB) September 13, 2011
Over 20,000 families flexed their voting muscles in August and helped Red Tricycle, a digital media company that delivers local parenting news to five West Coast cities, identify finalists in the Totally Awesome Awards, a reader's choice contest to pick the best local parenting resources, as well as favorite kids products and online resources.
The Totally Awesome Awards are sponsored by baby and kids retailer giggle, and include categories ranging from Best Kids Drop-Off Childcare and Best Doulas on the local level to Best Moms Forums and Best Celebrity Kids Sites on the national level, offering the most fun reader-driven awards that generate the largest viral impact in the greater parenting community.
The voting period runs from September 5 - October 14 and over 100,000 votes are expected to be cast for over 2,200 businesses, The finalist with the most votes in each category will be selected the winner (Most Awesome!) and all the winners will be announced on October 17, 2011.
Everyone that participates in the awards by nominating or voting for a business will be entered to win one of several prizes, including the Grand Prize: a $500 gift card to giggle, 1st Prize: a Flip video camera (value $300), 2nd Prize: an oversized Winnie-the-Pooh Organic Plush (value: $110).
To vote for a local business, product, service or online resource, visit http://www.redtri.com/awards now through October 14, 2011.
About Red Tricycle:
Founded in 2006, Red Tricycle is a digital media company that provides authoritative, localized content (things to do, see, eat or buy with kids in a city) to its growing online community of busy urban moms through a variety of communication devices: email, website, social media, RSS, mobile. Their mission is simple: To help parents have more fun with their kids.
###