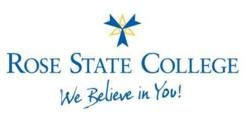 Oklahoma City, Oklahoma (PRWEB) September 01, 2011
Multiple-Grammy-winning guitarist Sharon Isbin will perform selections from her album "Journey to the Amazon" with Paul Winter and Thiago de Mello at Rose State College, in step with this year's Global Oklahoma Celebration at the college.
Isbin's performance will be September 29, at 8 pm at the campus Performing Arts Theatre, the eve of the 23rd annual Global Oklahoma – a festival of cultures, featuring the country of Brazil, setting the stage for the festival's opening on Saturday, Oct. 1.
Isbin, whose performances have taken her to the White House and Carnegie Hall, performs "Journey to the Amazon", described by reviewer Leo Stanley as a fascinating collaboration that explores "South American, particularly Brazilian, rhythms and songs, devising a mesmerizing fusion of world beat, jazz and classical," which he calls "adventurous and evocative."
Following Isbin's performance, Global Oklahoma will open the on the Rose State campus mall, and run from 10am- 5pm.
In addition to a host of food and vendors from countries and cultures all over the world, the festival has a cornucopia of entertainment from more than 20 countries around the world. The purpose of the festival is to increase awareness of Oklahoma's diverse population and educate the public about other countries and cultures. More than 4,000 are anticipated in attendance. The campus mall is transformed into a global village with a variety of activities for all ages including more than 60 cultural and educational exhibits, four stages of live entertainment, more than 12 food vendors, an Opening Ceremony and Parade of Nations; and a children's arts and craft tent. This year's event will also feature special visual arts projects by artists Patrick Riley and Skip Hill.
To purchase tickets for Isbin's performance, visit the Civic Center box office at 201 N. Walker Ave. in downtown Oklahoma City, call 405-297-2264 or 1-800-364-7111 or purchase online at http://www.myticketoffice.com.
Admission to Global Oklahoma is free for the whole family, with plenty of free, convenient parking. For more information, call Lisa Price, Festival Chairperson, 736-0313 or email at lprice(at)rose(dot)edu.
###