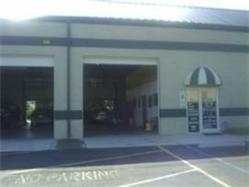 No one wants to step into his or her car on an icy morning and discover that the heater has failed
Virginia Beach, VA (PRWEB) September 09, 2011
The Car Shop of Virginia Beach has published a list of tips for getting your car ready for cooler weather. Winterizing is crucial to your car's performance and The Car Shop of Virginia Beach has put their experience to work so you can preserve your automobile and improve safety as cooler weather approaches. Changing climates means changing needs and starting early is crucial to saving money and avoiding failures and breakdowns in the long run.
Check alignment and tire pressure. When the weather cools, air wants to contract, causing some vehicles' tire pressure monitoring system to notify the driver of low pressure. The changing tire pressure can affect your alignment, which may lead to uneven wear and reduction in traction. Getting an alignment check and tire rotation is a simple way to start winterizing.
Get a fluid inspection. Your car's fluids behave in a similar way to the air in its tires. The fluids change viscosity as outside temperature and air pressure changes. This can affect their levels and effectiveness in the moving parts under the hood. Fluids naturally break down and lose productivity, a process amplified by changing air conditions. A simple fluid inspection and routine flushing can prevent premature component failure or leaks.
Don't ignore your heating and cooling system. No one wants to step into his or her car on an icy morning and discover that the heater has failed, and defrosting a frozen windshield is necessary for a safe commute. Simple inspection and routine maintenance can prevent faulty thermostats or a blocked heater core.
Keep up with your oil changes. Temperature change affects your car's engine oil more than any of the vehicle's other fluids. Most manufactures require oil changes every 3,000 miles or 3 months because this standard helps to nearly double the life of the engine. Even if you don't drive 3,000 miles in three months, you still ought to change your oil as it will naturally break down and lubricate less, ultimately putting more stress on your car's mandatory moving components.
In addition to these tips, The Car Shop of Virginia Beach offers full seasonal check up services, a full range of winterizing needs, and a discount for members of the military.
###