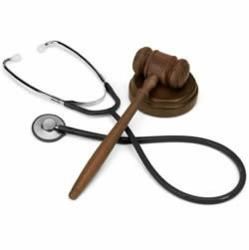 When an air compressor exploded at my manufacturing plant, cast iron shrapnel blew through a cinder block wall into the left side of my body. I'll never be the same, but Bill Curtis was there for me and helped me recover $8.5M in injuries.-Danny Turney
Dallas, TX (PRWEB) September 13, 2011
On October 15, 2010 the Curtis Law Group announced its relocation to the current offices in Dallas. Dallas personal injury lawyer, Bill Curtis, has specialized in serious personal injury, disability insurance and wrongful death cases for nearly 20 years. He originally started his practice for one of the biggest defense firms in Texas, but switched over to representing victims of dangerous products and negligence in 1996. The Curtis Law Group was initially established in 2000 as part of a partnership firm, specializing in the trial practice of complex and significant injury cases. Curtis has specialized in holding dangerous trucking companies and drug manufacturers responsible for the injuries they caused. Over his years of practice, Curtis has handled cases from the level of the trial court, on appeal, and even all the way to the United States Supreme Court.
The focus of the firm has progressed, and now concentrates on pharmaceutical litigation, helping victims of dangerous drugs to hold pharmaceutical manufacturers responsible for their products and the side effects they cause. Curtis represents victims of drugs like Accutane, Zoloft, Paxil, and Fosamax in their cases against the makers of these defective products, and has successfully settled many different kinds of cases against drug companies, insurance companies and others who cause serious personal injuries. He also represents clients who have been harmed by medical devices, like the AlloDerm hernia patch, dangerous shoulder pain pumps, and defective heart stents and pacemakers. His practice continues to assist families who have been harmed by significant truck accidents, construction site injuries and other personal injuries.
The firm has also developed a new website to educate and inform their clients about the dangers of these harmful medications and devices. Dallas Web Design team, Creative Statement, has helped Curtis Law Group create a brand and online resource that has distinguished them from their competition as a firm focused on personal injury law and helping victims of dangerous drugs and defective medical devices.
In the spring of 2011, Curtis Law Group had the good fortune to add a new lawyer – Michael Wilson. Mike's practice is also limited to representing victims of serious personal injuries and dangerous drugs and devices. Mike has been representing such victims for 13 years, from the level of the trial court and on appeal of successful verdicts.
From A to Z, Accutane lawsuits to Zoloft lawsuits, and everything in between, The Curtis Law Group has made it their mission to represent victims of dangerous drugs and defective medical devices from the unscrupulous practices of Big Pharma and medical device manufacturers.
# # #