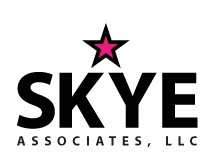 As much as we are looking to acquire traffic and revenue, we are equally and just as aggressively looking to acquire talent.
Bethesda, MD (PRWEB) September 20, 2011
PinkMascara.com becomes Skye Associates' fourth acquisition in the past 20 months, and 23rd fashion website in its current portfolio. Skye Associates, an e-commerce solutions company, has experienced triple digit sales growth in this calendar year.
Adam Hanin, owner of Skye Associates, commented "PinkMascara.com has a proven presence and a loyal customer base that has always had their finger on the pulse of the latest trends. By leveraging our platform and our network of brand partners, we look forward to a greater product offering to their clientele. We feel strongly that the Pink Mascara customer will respond extremely well to the influx of new brands and product categories."
Renee McCracken, former owner of PinkMascara.com, is staying with the company as head contemporary buyer for the site, as well as the other properties on the Skye Associates platform.
"I have been in constant contact with Adam and Skye Associates over the past year," McCracken, said. "When I was offered the opportunity to work with their team and maintain my influence on the product assortment, it was simply an opportunity that I couldn't pass up."
The feelings are mutual.
"As much as we are looking to acquire traffic and revenue, we are equally and just as aggressively looking to acquire talent," Hanin confirmed. "Nobody knows the Pink Mascara customer better than Renee. Without her knowledge and expertise on board, we would have never pursued this deal."
Current Pink Mascara customers will still shop celebrity favorite items and brands on the site, along with new additions, and an updated shopping experience.
Skye's other owned properties include FantasyJewelryBox.com, DesignsByStephene.com, StyleTryst.com and Yoga-Clothing.com. Fashion clients include EarnestSewn.com, SiwyDenim.com, InhabitNY.com, 525America and ElaineTurner.com.
Skye Associates was recently listed as one of the fastest growing companies in the United States on the 2011 Inc. 5000 list.
About Skye Associates (http://www.skyeassociatesllc.com):
Founded in 2006, Skye Associates is a leader in the e-commerce solutions industry and has an expanding acquisitions department. Business models focus on driving traffic and improving conversion by offering customized web design, proprietary e-commerce technology, marketing strategy, public relations, social media, product photography, warehousing, fulfillment and customer care. Its current roster includes PinkMascara.com, MarrakechClothing.com, Babakul.com, 525America.com, ButterSuperSoft.com, DesignsByStephene.com, DLCollection.com, EarnestSewn.com, ElaineTurner.com, FantasyJewelryBox.com, HenryAndBelle.com, InhabitNY.com, NationalJeanCompany.com, RavenDenim.com, ShopFidelityDenim.com, ShopModernVintage.com, ShopTheShoeBox.com, ShopVintageHavana.com, SiwyDenim.com, SmittenNYC.com, StyleTryst.com, VeronicaMClothing.com, Yoga-Clothing.com.
CONTACT:
Joyce Huang
Skye Associates LLC
Joyce(at)SkyeAssociatesLLC(dot)com
(347) 453-0094
http://www.SkyeAssociatesLLC.com
###