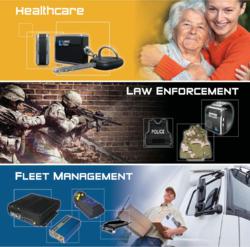 Laipac Product Road map 2011/12
Richmond Hill, Ontario, Canada. (PRWEB) September 13, 2011
Laipac Technology, Inc. a global leader in GPS tracking announces its road map product strategy focused on solutions for Law enforcement, military, lone worker, parole, healthcare, people location and global vehicle tracking. Laipac's future positioning technology provides flexibility and lower system costs in ways to keep people safe and located at all times.
The new products will carry the same uncompromised high-end features and functionality that each product has to offer such as the -S911 Enforcer - offender tracking device, Starfinder Glonass - Vehicle Tracking device for Russia and Europe and the S-911 Lola - Keychain size mini personal tracker.
To launch the new product roadmap, Laipac has participated in trade shows representing the Mobile World Congress, Barcelona, Healthcare Information and Management Systems Society (HIMSS), Orlando, Florida, Soldier Equipment & Technology Expo and Expo Seguridad, Mexico.
About Laipac Technology Inc.
Laipac Technology, Toronto Canada is a world leader in real time GPS location and tracking technology. A pioneer in the development and manufacturing of a world-class GPS location and tracking products for vehicles, mobile workers, assets, goods and services. Laipac's latest telematics technology provides innovative solutions for the lone worker, security, healthcare, parole and asset monitoring. Laipac's award-winning products are utilized in more than 80 countries around the world providing tailored solutions to make our community a safer place.
For more information please visit, http://www.laipac.com/or contact mailto:info(at)laipac(dot)com.
Contact
Laipac Technology, Inc.
Mark Rodrigues, +1 905-762-1228
Marketing Manager
mark.rodrigues(at)laipac(dot)com
###