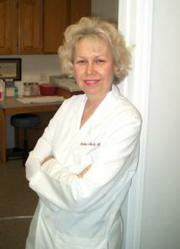 Prescott, AZ (PRWEB) September 06, 2011
Body Oasis Laser Aesthetics staff and founder Dr. Robin Fleck celebrated six years at their Prescott location in August, welcoming local residents to enjoy live entertainment as well as learn about newly available alternatives to cosmetic surgery, such as the Active FX CO2 fractional laser treatment, new techniques for injecting dermal fillers for facial rejuvenation, and recent additions to the Botox market including Dysport and Xeomin.
Alumni of the Active FX laser resurfacing were on hand to answer questions from those interested in the procedure. "It is gratifying to see our alumni participate in these events," remarked Jan Gillum, office manager of Southwest Skin and Cancer Institute. "We have before and after pictures to demonstrate the radical improvement they've experienced and they have their own story to tell." The alumni shared details about the procedure and the recovery process. "Showcasing our patients allows everyone to see the amazing results we are seeing with these new laser procedures while providing realistic expectations about the healing involved," notes Deirdre Morris, administrative assistant for Southwest Skin and Cancer Institute.
The reception started with an informative lecture by Dr. Fleck outlining the cosmetic procedures offered at all three offices, followed by a live demonstration of a Dysport treatment on an audience volunteer. The live injection gave the audience the opportunity to see how painless and quick these procedures are as well as provided an opportunity to ask Dr. Fleck and the patient questions about the injections as they were taking place. "I was surprised how fast the treatment was and that I had no bruising or pain afterward," remarked Jane Raimondo, lucky recipient of the Dysport injections. "I would recommend this to everyone." Those that hadn't experienced a Dysport treatment first hand were amazed at the different areas that could be addressed including frown lines, crow's feet, upper lip wrinkles and sagging jowls. "This is why we call it the 'lunchtime liquid face lift'," stated Dr. Fleck. "It takes less than a half hour, and we will give you back 5 years."
Representatives from various medical and laser companies were also present at the event. Medicis, the company responsible for dermal fillers such as Perlane and Restylane, and laser representatives from Candela and Lumenis were on hand to explain how their products and treatments work. "For the clients we see, this is the perfect event to get some solid information on treatments they may be considering, but don't know enough about,." noted Maureen Brogan, laser technician at Body Oasis medical spa. "The importance of having these experienced reps at an event like this is so they can speak to the aesthetic consumer about their products and how they can work for clients' specific issues."
After the lecture and demonstration, the guests were invited to tour the facility and take in the multitude of services offered, from varicose vein treatment to nonsurgical cosmetic rejuvenation.
At Body Oasis, guests were treated to free Visia computerized skin analysis to see the actual sun damage that can be accrued living in the Southwest. The Visia takes three photographs of your face and can demonstrate pore size, wrinkles, UV damage, oils in the skin, and overall skin tone when compared to peers the same age. A Visia skin analysis is used at Body Oasis as a starting tool to find out what a client's problems and concerns are, and then a treatment plan is developed to address those specific issues.
Complimentary test spots with their state-of-the-art Light Sheer Duet permanent hair reduction laser was also provided to show how painless laser treatments have become. This laser is equipped with a larger handpiece that allows for treatment of an entire back in fifteen minutes.
Dr. Fleck hosted a slide show featuring information about the causes and treatment of varicose veins and spider veins. At Vein Specialties, Dr.Fleck provides the latest advances in laser treatment of varicose veins including endovenous laser ablation (EVLA) and sclerofoam injections. Potential clients learned that most insurance companies cover these procedures, which require no downtime. Patients can return to work the same day.
The reception was a platform not only to demonstrate the ease and affordability of the cosmetic and laser treatments administered at our offices, but also to educate the guests on the proper way to protect their skin against sun damage. Dr. Fleck also consulted patients about the harmful effects of using over the counter sunscreens and sun blocks. "People gain a false sense of security when using sunscreens," Dr. Fleck noted. "They aren't 100% protected from harmful UV-A radiation yet they tend to spend more time in the sun when using sunscreens. This leads to chronic conditions including rosacea, premature aging and skin cancer."
The practice carries a fresh vitamin C serum that when used along with vitamin E lotion provides a full spectrum of coverage from UVA and UVB rays. "People spend too much money on media hype and have difficulty sorting out fact from creative marketing," said Maureen Brogan. "That is why we educate our clients on proper skin care. We carry products that are fresh, affordable, and work. Antioxidant serums not only help protect against the sun, but can reverse early skin cancers, age spots, fine wrinkles, and skin laxity."
If you were not able to participate in this event, call the helpful staff at either of these locations (928) 778-0808, and set up your free consultation today.
Cosmetic dermatologist and vein specialist, Robin Fleck, MD is a double-board certified dermatologist and internist, recognized by the American Board of Dermatology and the American Board of Internal Medicine. She is founder and Medical Director of Body Oasis Laser Aesthetics http://www.bodyoasislaser.com in Prescott, Arizona and is a fellow of the American Society of Laser Medicine and Surgery and the American Academy of Dermatology. Dr. Fleck is also the founder of Southwest Skin and Cancer Institute http://www.rejuvadoc.com and Vein Specialties http://www.prescottvein.com in Prescott, Arizona.
# # #